from Act for Freedom Now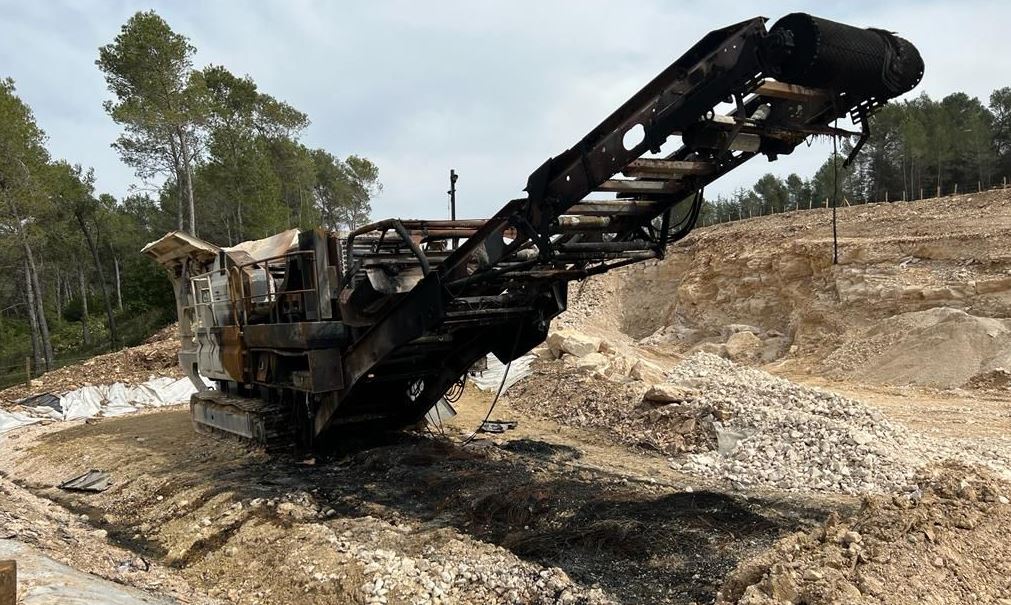 A public works machine was discovered on fire this Sunday, March 27, on the site of the Lien (Intercommunal link for the northern bypass of Montpellier) in Grabels, near the Mas de Gentil. The crusher was completely destroyed by the flames.
This is the second time in a few months that equipment used on this road development has been damaged. Last December, a dozen vehicles and machines were burned or damaged. The prefect, Hugues Moutouh, condemned these acts "in the strongest possible terms". "The work will continue in the interest of the people of Herault and the vandals will be prosecuted. We will not give in," the state representative said at the time.
The departmental representative in charge of roads, Philippe Vidal, had also denounced these actions, speaking of a "real harassment". Indeed, previously, eggs had been thrown against the windows of machines, and even used oil thrown on the head of a worker.
Translated by Act for freedom now!