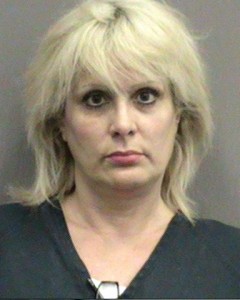 Two activists with the animal rights group "Negotiation Is Over" (NIO) have been arrested at a protest in Florida. One of them, NIO founder Camille Marino was arrested on an out of state warrant, and is awaiting extradition to Michigan.
In Michigan, NIO is campaigning against an animal experimenter at Wayne State University named Donal O'Leary, who uses dogs in heart experiments. One of the dogs, a dalmation named Queenie, was forced to run on a treadmill with a device implanted in her heart, catheters protruding from her body, and open wounds leaking fluids. Doctors have urged the federal government to investigate O'Leary's violations of the Animal Welfare Act.
Marino has allegedly posted personal information about O'Leary on the NIO website, alongside inflammatory commentary and her voicing support for physical violence.
Read the full story at Green is the New Red…