cross posted from the Towanda Daily Review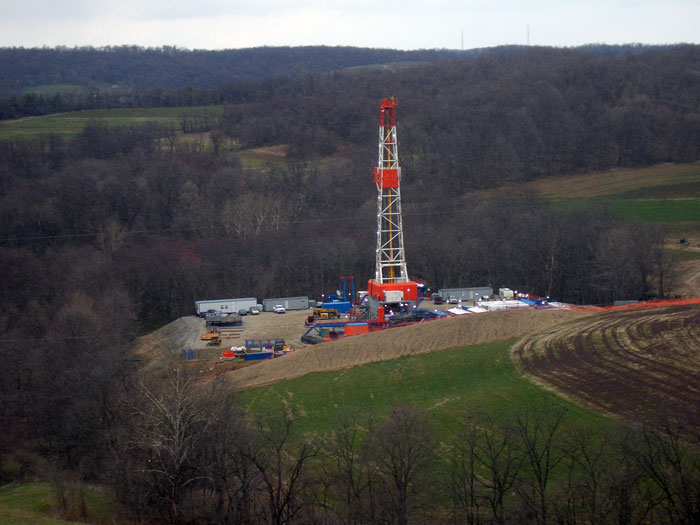 A bill to open the way for natural gas drilling on the grounds of 14-state-owned universities and other unexplored state-owned land cleared a first hurdle Tuesday in a Senate committee.
The vote by the Environmental Resources and Energy Committee came after Gov. Tom Corbett of Pennsylvania suggested last week that the half dozen state-owned universities in the Marcellus Shale formation consider using drilling revenues to help solve their financial problems. The governor has proposed a 50 percent cut in state aid to higher education to help deal with the state's fiscal problems.
The measure by Sen. Don White, R-41, Indiana, gives the Department of General Services clear authority to negotiate leases with companies to develop oil and gas, coal, limestone and other minerals on state-owned land with the exception of state parks and forests and game lands that fall under control of other agencies.
White introduced the bill to speed up a coal mine reclamation project on state land in his district. But the legislation has now been amended as a vehicle to use Marcellus Shale revenue to replenish the coffers of two special state funds.
Under state law, all state agencies, excepting the Game Commission and Fish and Boat Commission, deposit oil and gas revenue into the Oil and Gas Fund which since 1955 has supported conservation and recreation projects, and more recently, operations at the state parks and forests.
In practice, most drilling activity in recent decades has taken place on state forest land and game land. Despite some tentative discussions, no gas leasing or drilling has yet taken place on a state-owned campus or state historic site. Mansfield and Lock Haven are among state-owned universities in the Marcellus formation. Pennsylvania State University and its branch campuses are not affected by this bill.
The Senate bill would allocate at least half of the revenue from mineral leases and bonuses to the Environmental Stewardship Fund, which supports environmental projects, and to the Key '93 fund, a program created in the 1990s to pay for local park and recreation projects. The other 50 percent would go to the all-purpose state General Fund.
In the case of campus leases only, this bill provides that all revenue go to Key '93, which also helps pay for the rehabilitation of campus buildings.
The Key '93 Fund has seen a recession-spurred dropoff of revenue for its main funding source, the state realty transfer tax, said panel chairwoman Sen. Mary Jo White, R-21, Oil City.
In the House, Rep. Matt Baker, R-68, Wellsboro, has sponsored a bill to earmark rents and royalties from future wells on state-owned campuses to pay for building projects.