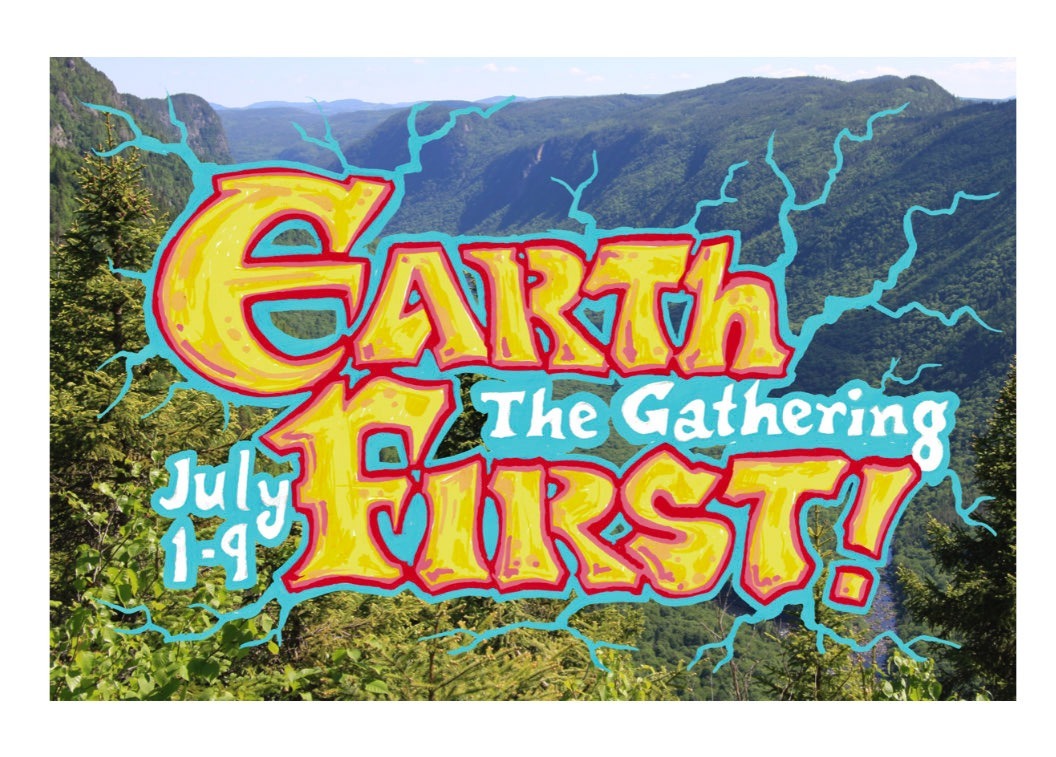 Common Questions for the Earth First! Gathering
While preparing to come join us for the summer gathering, you might have some questions about what will your time look like, what you should bring, where it will be. . .  There will be more details coming about location and a more extensive welcome packet at the gathering itself.  However, we wanted to give you some quick answers to some really common questions so you can start scheming.
What will we be doing? There will be workshops, discussions, trainings, plant walks, and downtime for visiting, exploring, and having fun.
Can kids attend? Bring your friends! Bring your kids! The EF! Gathering is an all ages event.
What's the COVID policy? If possible, please take a COVID test before arriving.  While the gathering is outside, we encourage you to wear a mask when it feels appropriate/necessary to you.  We will do our best to organize spaces to help with airflow and distancing.
Can I bring my dog? If traveling with your dog is optional, we advise against bringing your dog.  If you do need to bring your dog, we ask that all dogs have a collar, leash, and a person that will take responsibility for them at all times.
What else should I bring? Bring your own coffee cup!!! Also, bring things to be comfortable camping in the woods for a week (tent, sleeping bag/pad, rain gear, bug spray, sunscreen, water bottle).
What about food & water? We will provide drinking water, breakfast, and dinner (with vegan, vegetarian, and gluten-free options).  Bring your own snacks and lunch.  If you have an extremely specific diet, please consider bringing supplementary food.  Also, bring your own cup!
What about drugs and alcohol? Is this a party? Not really.  We ask that folks only engage in substance use (drinking, drugs, being intoxicated) in select designated spaces (like the rowdy fire).  There will be many sober spaces, including all communal spaces.
What airports will be closest? Is there a ride board? We don't know the exact location yet, but it will be within 2 hrs of Burlington.  Burlington and Boston will be the closest airports.  Albany or Manchester are also options.  There will be a ride board! We will pot it on the Instagram and the EF! Website.
If you're planning to attend or want to support from afar, please donate! Earth First! is an unofficial organization without any coffers to pull from to host the gathering.  We rely solely on donations each year to host the event.
If you have more questions or want to get in touch with the summer gathering organizers, email 2023earthfirstsummergathering@riseup.net.