Durham Wells Fargo Tagged
from Scenes from the Atlanta Forest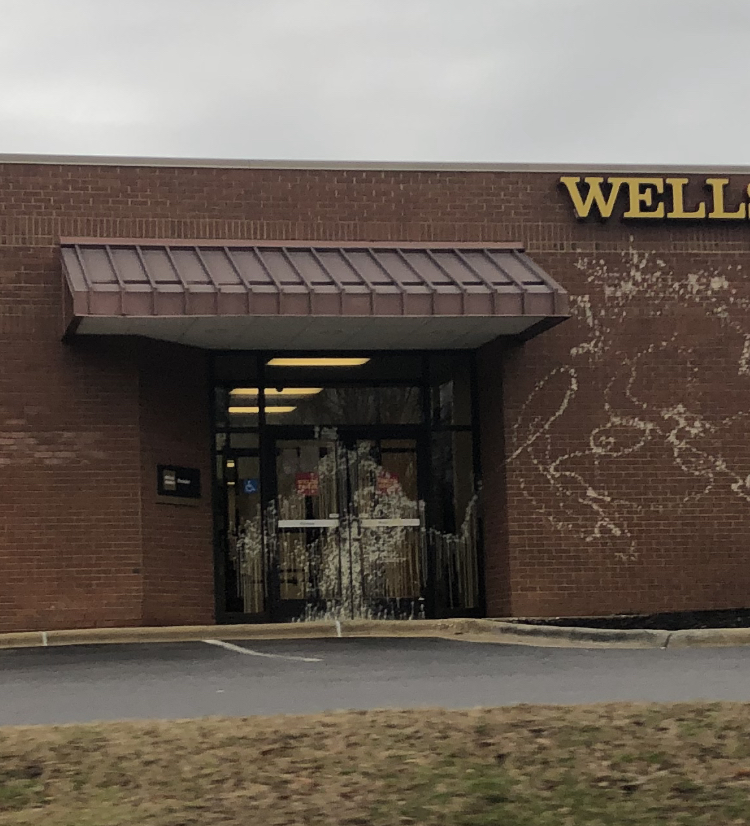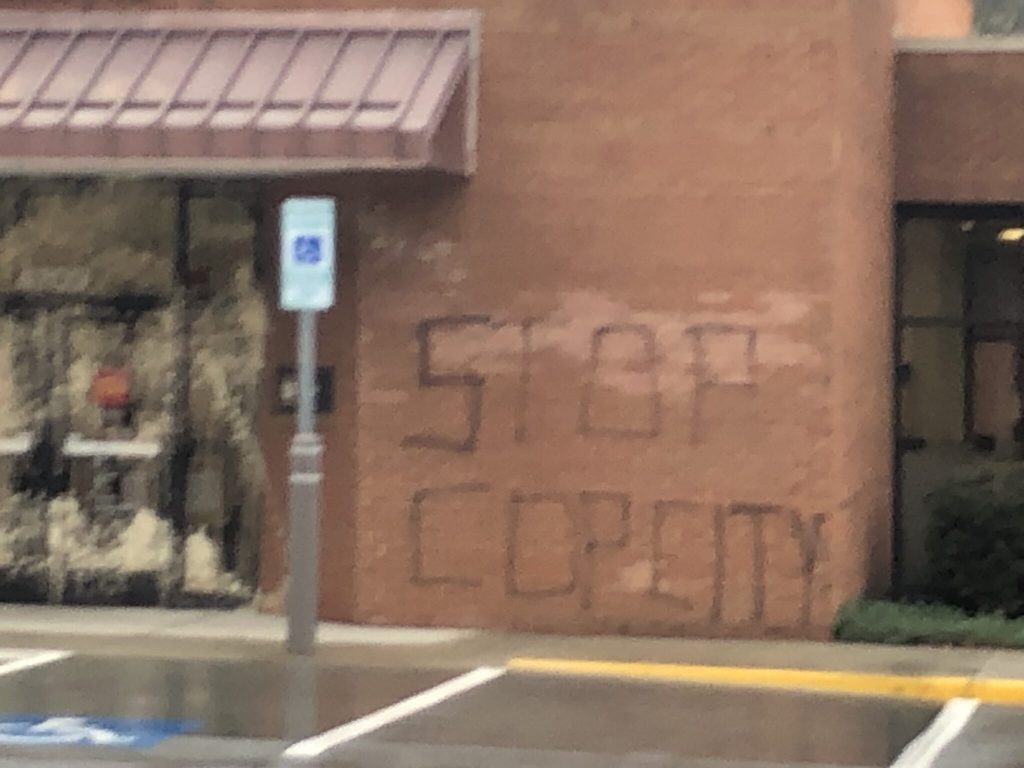 Alta Vista Office Attacked in Lenapehoking
from Scenes from the Atlanta Forest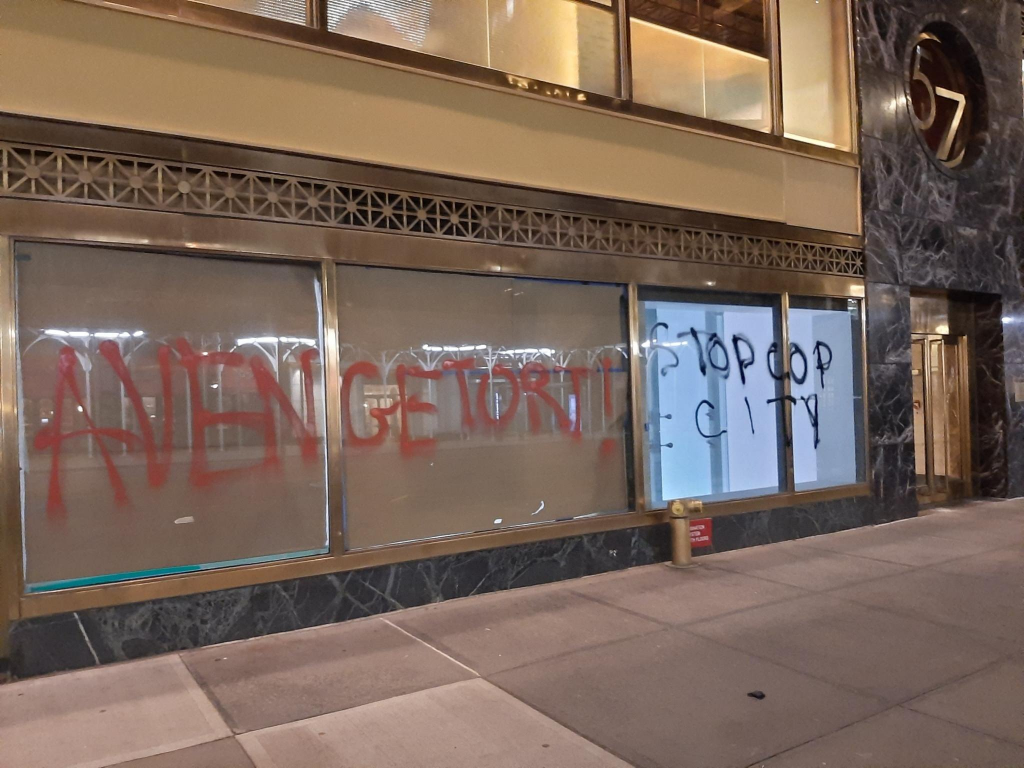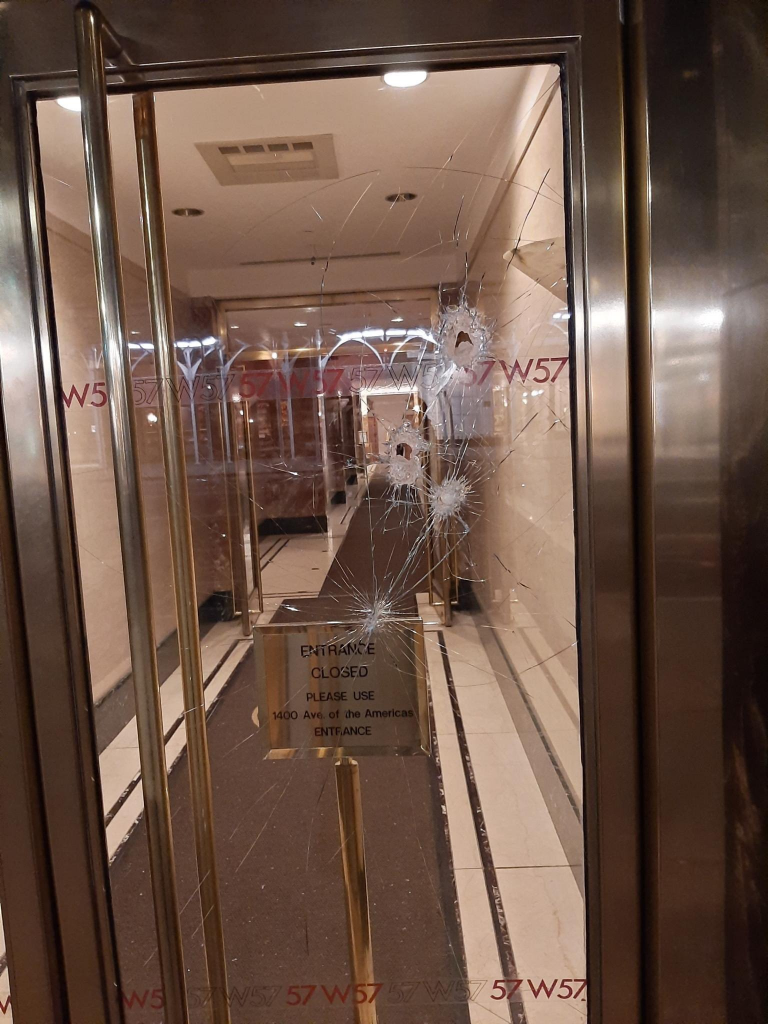 In the early hours of January 25th, the New York City office of Alta Vista, a subsidiary of Cop City collaborator Atlas Technical Consultants, was attacked in revenge for the killing of a beautiful queer Afro-Indigenous revolutionary some of us knew by the name Tortuguita. Alta Vista's glass lobby doors got smashed—we hear for the second time—and messages were left in spray paint: Avenge Tort, Stop Cop City
Tortuguita should be here. It is unbearable that they are not—biking through the forest; cracking jokes about kratom; excitedly debating anarchist theory; organizing to sustain life in their communities; meeting all power and borders with unwavering hostility. We will never forget how these monsters took our friend's precious life. We will make sure they never forget either.
May Tortuguita's smile be the flame we carry to set this civilization on fire, and may it be the light that reminds us to love each other over the ashes.
Portland Oregon Solidarity Action With Atlanta and the Atlanta Forest Defenders
"On 1/20/23 anarchists in Portland, Oregon went after the UPS shipping center in Portland in retaliation after a comrade was recently murdered by the Atlanta Police.
Anarchists broke somewhere between 10-15 large windows and started multiple small fires within the building. UPS is one of the biggest companies currently donating to the Cop City Project in Atlanta.
On 1/18/23 Atlanta police attempted a raid in the forest that was being protected by forest defenders and once they showed up they opened fire and killed a forest defender.
We want to express our love toward Tortuguita who was also known as Cami, as well as to all their comrades and loved ones.
Atlanta police stole a comrade and friend to many people from us on 1/18/23. few broken windows will never undo what the Atlanta police did but hopefully continued actions can bring the change that Cami wished for and hoped to see one day.
We call for more actions directly toward the companies that are donating to and funding the Cop City project in Atlanta. Forest defenders have a right to stay in the forest, and groups will continue to retaliate until the Cop City Project is cancelled.
Love from PDX to ATL"