from It's Going Down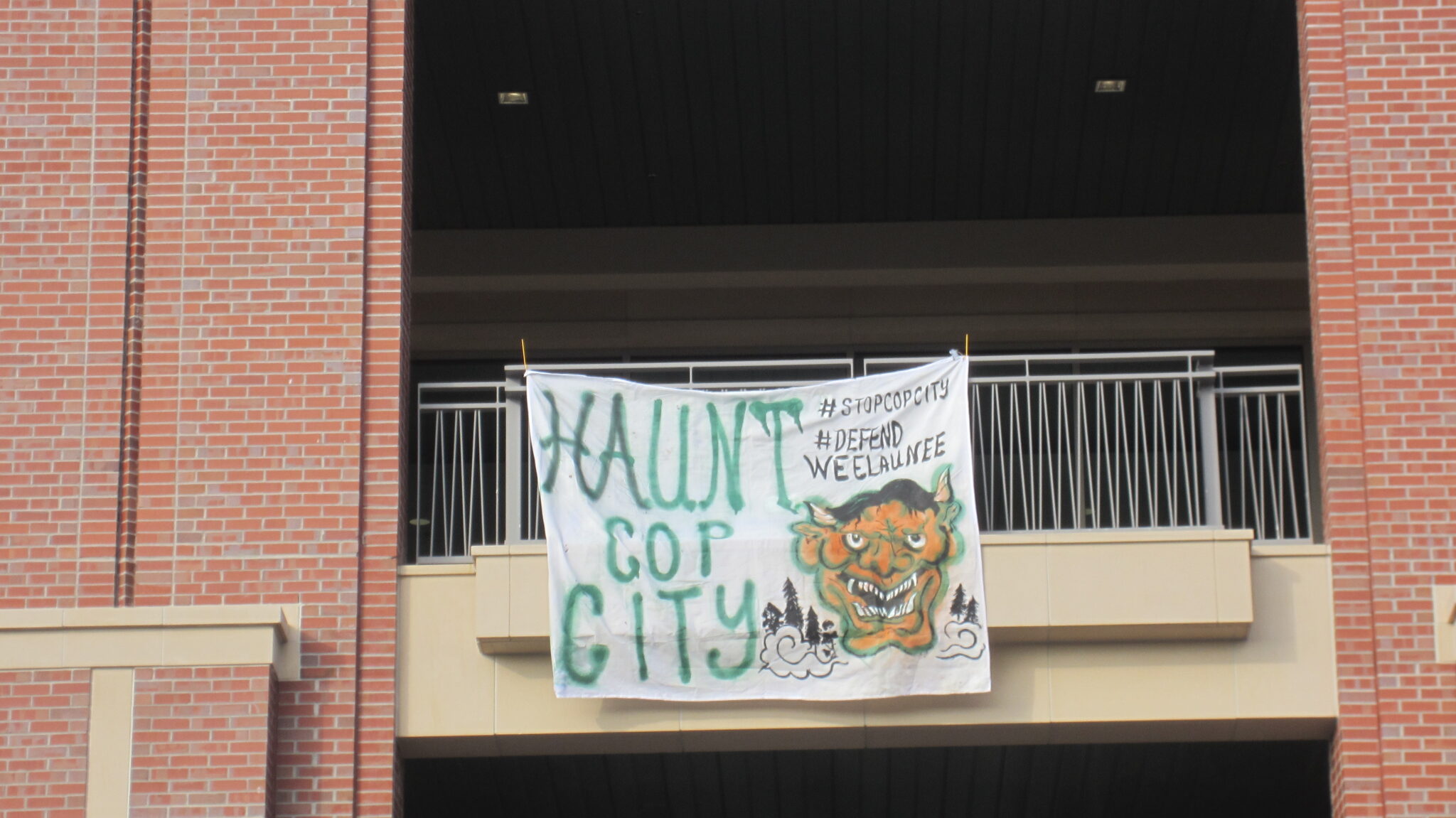 Report from Tallahassee, Florida on banner drop in solidarity with the campaign to #StopCopCity in so-called Atlanta. Originally posted to Scenes from the Atlanta Forest.
On October 31st, a mischievous banner drop was spotted at Florida State's Student Union. The banner was adorned with a vengeful Hannya displayed menacingly across the canvas, while the text read 'Haunt Cop City', #StopCopCity, and #DefendWeelaunee as it loomed overhead…
We hope that this Halloween spirit haunts the dreams of every Tallahassee Police member who trained with Eddie Gallagher at Stronghold SOF Solutions earlier this year. And to every remaining cop, politician, and DeSantis for the signing of HB 1 and SB 484 a year prior, which cemented their monopoly on violence and emboldened police aggression and militarization for days to come.
There is no coincidence that the banality of evil begins at the top. Where warrior culture permeates at every level until the terms 'Protect' and 'Serve' are indistinguishable to domination. Whatever is left of community, is now in the hands of 'community' policing that expand the carceral state's walls to our neighborhood doorsteps. For these reasons we stand in solidarity with the Defend the Atlanta Forest movement in Georgia, and oppose the construction of Cop City everywhere.
Trick what Treats you like sh*t <3 Happy Talloween!