from Abolition Media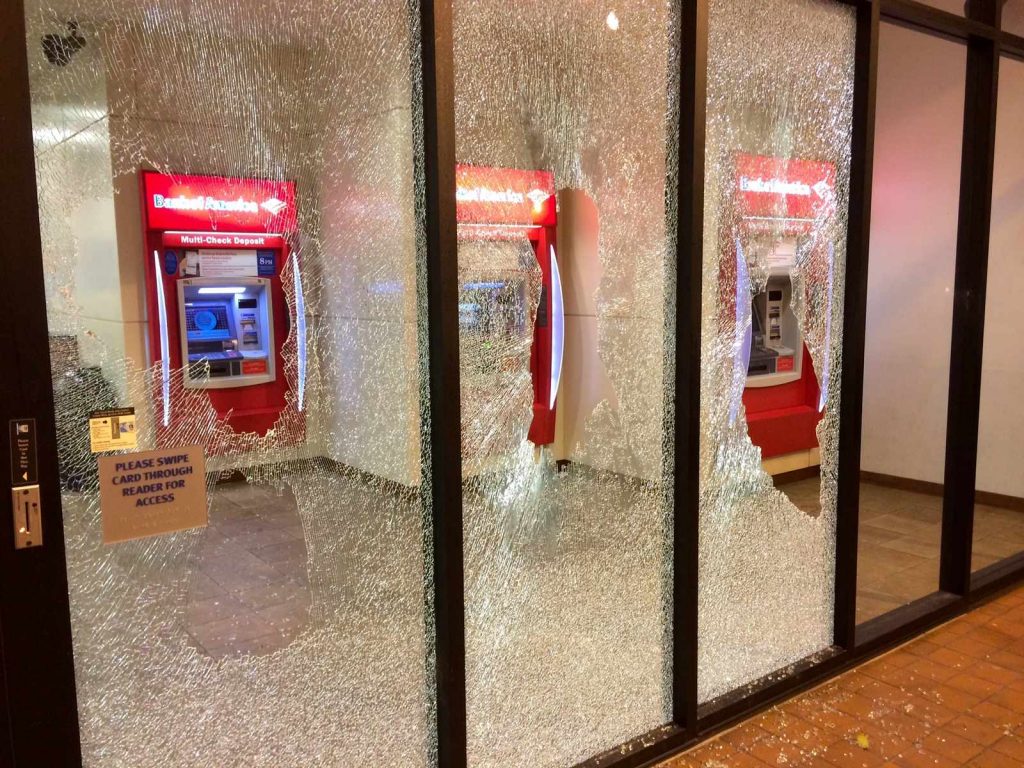 On the night of May Day, I realized I hadn't really done anything to welcome the coming of spring, and so I decided to smash out the windows of a Bank of America here in Pittsburgh.
I wanted to contribute this small gesture of solidarity with the frontliners currently facing down the fucking disgusting projects that the bank is funding: the Coastal Gaslink Pipeline on unceded Wet'su'weten land, and "cop city" in the Atlanta Forest.
Solidarity means attack.
Death to civilization!
Long live anarchy!
Happy May Day!
– some kid
Received by email.
Note: photo not associated with the action.