by Lauren Regan / CLDC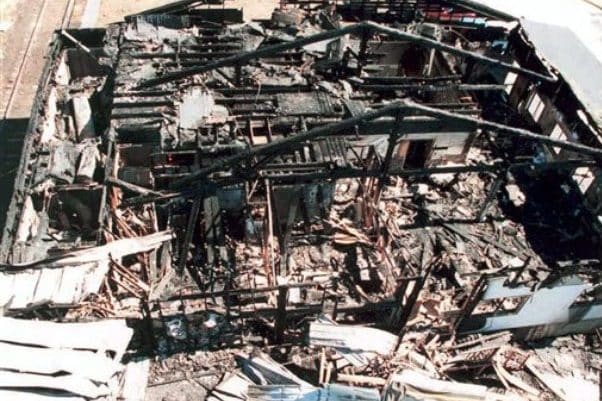 On April 21, 2022 at 12:30 pm, Joseph Dibee had his federal change of plea hearing with Judge Ann Aiken by telephone only.
Dibee is one of the final individuals indicted in what is known as the "Green Scare," the largest round up of animal and environmental activists who engaged in economic sabotage against government and private environmental destruction and animal abuse from October 1996 through December 2005. The original indictment was filed on January 19, 2006. Most of the individuals involved were arrested and prosecuted between 2006 and 2008, but Dibee was taken into custody in Cuba while traveling in 2018 and was initially arraigned on the charge on August 10, 2018. See https://cldc.org/green-scare-defendant-apprehended-in-cuba-after-12-years/. He remained in custody in Portland, Oregon until he was released on conditions on January 8, 2021.
Today, April 21, the Court indicated that as a result of a recent judicial mediation, a plea agreement had been reached between the US government and Joseph Dibee. Dibee pled to a total of 3 counts. In the District of Oregon he pled to count 1, conspiracy to damage or destroy government property and property used in interstate commerce by fire, which carries a maximum of 20 years, a minimum of 5 years, plus fines, probation, and restitution. Also in Oregon, he pled to count 6, arson of the Cavel West horse slaughterhouse facility near Redmond, Oregon, which also carries a max sentence of 20 years, and a minimum of 5 years in prison, as well as fines, probation, and restitution. Cavel West, a Dutch owned corporation, was heinously slaughtering wild mustangs rounded up from US public lands, as well as other horses, and then exporting their flesh to China. The local Redmond community attempted to shut down this atrocity for years due in part to the stench of insufficient stormwater facilities that caused horse blood to come out of storm drains into the streets. After the arson, where no living things were injured or killed, the Dutch corporation closed up and never re-opened. This preceded a nationwide ban on horse slaughterhouses from 2007-2018, which has since been allowed by congress to expire. The videos that were part of the discovery in this case (some of the worst I've seen in my career), showed the horrific and brutal automated killing of extremely scared horses who were not quickly and painlessly killed on an assembly line and were then dismembered whether dead or alive
Finally, Dibee pled to count 1 in the Eastern District of California, conspiracy to commit arson, for the 2001 arson of the Bureau of Land Management Litchfield Wild Horse Corrals in Susanville, California—a government funded facility where wild mustangs were rounded up from public lands, forced into capture facilities, and then trucked to slaughterhouses like Cavel West to be turned into dog food. This count carries the same penalties as those listed above.
The Assistant US Attorney, Quinn Harrington, read the highlights of the 20-paragraph plea agreement filed with the court. He stated that the advisory sentencing range is between 87 and 108 months, and the government was recommending the low end, at 87 months. Based upon the telephonic hearing today, the deal appears to be in line with other Green Scare non-cooperation plea deals, and there was no indication that cooperation (aka snitching) was part of the plea bargain.
Please note that CLDC does not represent Joseph Dibee, has not been part of his legal team, nor do we have any private information about the negotiations underlying this deal. In my experience, there are certain terms and clauses, certain non-public aspects of a plea deal, as well as the number of downward departure levels that often indicate cooperation. None of those usual indicators were present in today's hearing.
The sentencing hearing in this case is scheduled for July 27, 2022.
[for more information check out this article]