from CrimethInc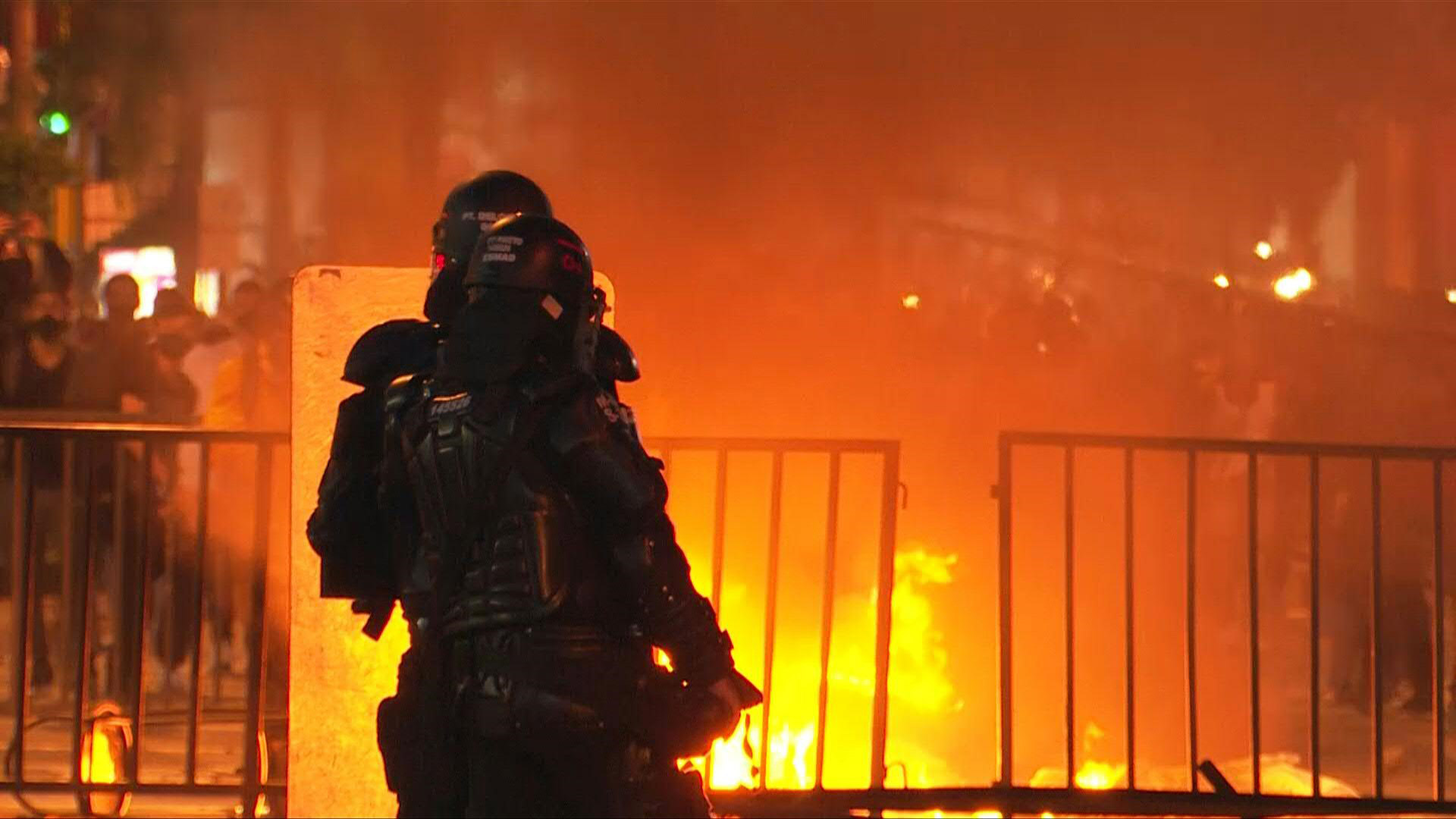 The streets of several Colombian cities have erupted into conflict in the last two days in response to the brutal police murder of 43-year-old Javier Ordóñez, a lawyer and father of two in Bogotá, the nation's capital. Ordóñez was peaceably drinking in the street in front of his friends' apartment when police arrived and, without provocation, beat him and tased him 11 times. By the time he arrived at the hospital, after a further beating at the police station, he was already dead.
Video captured by Ordóñez's friends and shared widely on social media sparked widespread protests in Bogotá, Cali, Medellín, Bucaramanga, Popayán, Ibagué, Barranquilla, Neiva, Tunja, and Duitama. In Bogotá alone, 56 police substations, called CAIs (Comandos de Atención Inmediata) were damaged, most of them burned. Although mainstream news is reporting eight people killed by police or paramilitaries on the first night, images circulating in Colombia on Thursday claimed 10, all but one of whom have been identified. The numbers of wounded vary by source. The New York Times claimed that a further 66 had suffered bullet wounds the night of September 9, with over 400 wounded in total.
Colombia has an intense history of violent state and paramilitary repression, which has only intensified during the pandemic. Under current president Ivan Duque, widely seen as a continuation of former president Álvaro Uribe's corrupt narco-administration, the Colombian government has failed to uphold its side of the peace accords with demobilized guerrilla forces, and murders and disappearances of activists, dissidents, and revolutionaries have increased significantly.
In the following report and interview, we explore the background and implications of the latest chapter in a global wave of revolts against police and state repression.