by RUSS McSPADDEN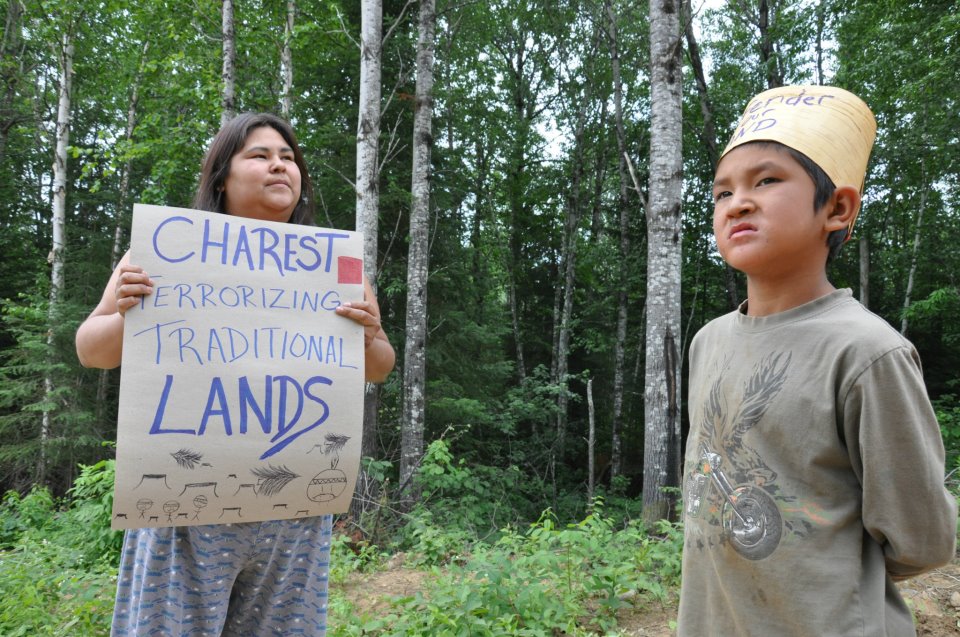 / Earth First!News
[The text of this work is free to share and distribute under the following Creative Commons License CC-BY-ND 3.0]
What do you get when the world's largest environmental organization and the world's largest "sustainable" logging company shake hands? Answer: a half dozen press-releases that'll increase donations to the eco– bureaucracy,  a green-washed face lift for a rapacious industryand a good old fashioned guilt-free feeling white America is willing to pay extra money for.
Oh yeah, that and the continuation of deforestation and the kind of genocidal colonial land use policies North America is founded on.
Resolute Forestry Products, on the heels of a big fat congrats last month by the World Wildlife Fund for its role as the world's largest manager of Forest Stewardship Council® certified forests, has begun illegally logging on unceded indigenous land in the Boreal forest.
Read the rest of the article, including an interview with Algonquin elder Michel Thusky at Counterpunch here.