Cross Posted from The Seattle Times
Justin Solondz, 32, was sentenced today in U.S. District Court in Tacoma to seven years in prison for his role in the 2001 arson at the University of Washington Center for Urban Horticulture. Damage in the fire was estimated at more than $6 million.
Solondz pleaded guilty in December to charges of conspiracy and arson under a plea agreement with federal prosecutors, who agreed to recommend the seven-year prison sentence. The defense also sought a seven-year term.
A former student at The Evergreen State College in Olympia, Solondz was arrested last July 6 in Chicago after his expulsion from China, where he had been serving a prison term for selling drugs.
Pr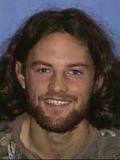 osecutors said that Solondz built a firebomb in a "clean room" behind a home in Olympia, transported it to Seattle and served as the getaway driver the night of the arson.
The firebomb was planted in the office of UW professor Toby Bradshaw at the Center for Urban Horticulture. Bradshaw was targeted because the arsonists wrongly believed he was genetically engineering trees. [See correction in comments below.]

Damage from the arson was estimated at more than $6 million.
Last June, Solondz's former girlfriend, Briana Waters, pleaded guilty to charges of arson, conspiracy to use a destructive device, possessing an unregistered destructive device and the use of an explosive device in a crime of violence in connection with the arson.
Two other women, Lacey Phillabaum and Jennifer Kolar, pleaded guilty to the UW arson and were sentenced to three and five years, respectively.
Also charged in the UW arson was William C. Rodgers, who committed suicide in an Arizona jail in December 2005.
Solondz was indicted in Washington state and California in 2006. The FBI issued a $50,000 reward in late 2008 for information leading to his arrest. At the time, the FBI said he might be in Canada, Europe or Asia.
He surfaced in Dali, a Chinese city popular with Western tourists, using a phony Canadian identification and an altered appearance. He was arrested in a drug investigation in March 2009 and was sentenced to three years in prison.