Illinois company fined for exporting elephant ivory for cue sticks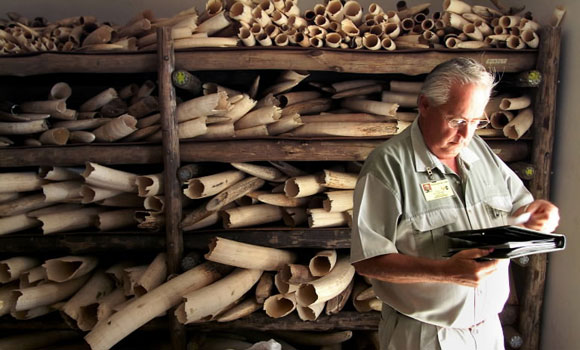 January 10, 2012 4:14PM
A Skokie company has been charged $150,000 for illegally exporting African elephant ivory, as well as the hides of shark, ostrich, kangaroo and other items to be used in the making of billiard cue sticks, federal prosecutors said Tuesday.
Atlas Fibre Company — which also manufactures and distributes fiber, plastic and other materials for industrial applications — has pleaded guilty to a single count of violating the federal Endangered Species Act, prosecutors said. Atlas Fibre officials have admitted that its billiard supplies division,,sold — among other items — 61 pieces of tooled African elephant ivory valued at about $3,000 to a customer in Japan in October 2006, prosecutors said. The company has also admitted to exporting about $93,000 in ivory products on 129 separate occasions to customers mostly in Japan and Germany between 2002 and 2006, prosecutors said.
This scant "punishment" is painfully insulting and insufficient. It is apparent that Atlas Fibre Company deserves a greater penalty than a fine for their ongoing crimes against living beings…