by Philip Dorling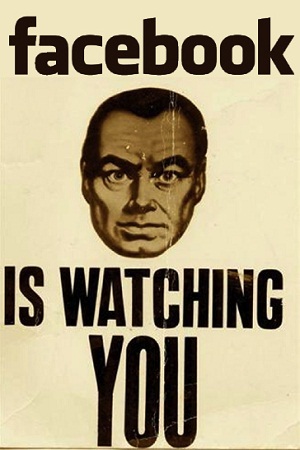 The Australian federal government has outsourced law enforcement surveillance of environmental and other protest groups, with a key monitoring service operating from an inconspicuous Melbourne apartment block.
A private intelligence company, the National Open Source Intelligence Centre, works under contract for the Australian Federal Police and the federal Attorney-General's Department to monitor activist websites, blogs, Facebook and Twitter to provide warning and analysis of protest activity.
Details of its work have emerged as internal government documents reveal a push by the Resources Minister, Martin Ferguson, to increase surveillance of protest groups, including by specialist intelligence officers employed by the AFP.
The files show Mr Ferguson urged creation of stronger criminal penalties for groups that disrupt "critical energy infrastructure" after he was lobbied by energy companies.
The centre, owned by a Melbourne couple, Jody and Amanda Lambden, has been operating since 1999 and aims to provide law enforcement agencies and private clients with internet monitoring and analysis directed at groups engaged in "radical activism, criminal (terrorist) activity or unlawful behaviour".
Services offered by the centre include "issue monitoring", "tactical intelligence", "threat analysis" and "trend analysis and forecasting focus on emerging patterns and trends in activism".
It has been on contract with the AFP and the Attorney-General's Department since at least 2003. In 2006-08 the centre was paid $184,800 to provide "open source information monitoring services" to the AFP.
The centre also provides services relating to specific events. These include a $15,400 contract with the AFP for "information services" between October 24 and November 17 last year – the period coinciding with the Commonwealth Heads of Government meeting and the visit by the US President, Barack Obama.
In an emailed response to questions from the Herald, Mr Lambden declined to discuss specific work undertaken by his "small company" because breaching client confidentiality could "result in contracts being discontinued and with that loss of income". However, Mr Lambden emphasised that "no information is collected unlawfully or obtained at its source by clandestine or covert means".