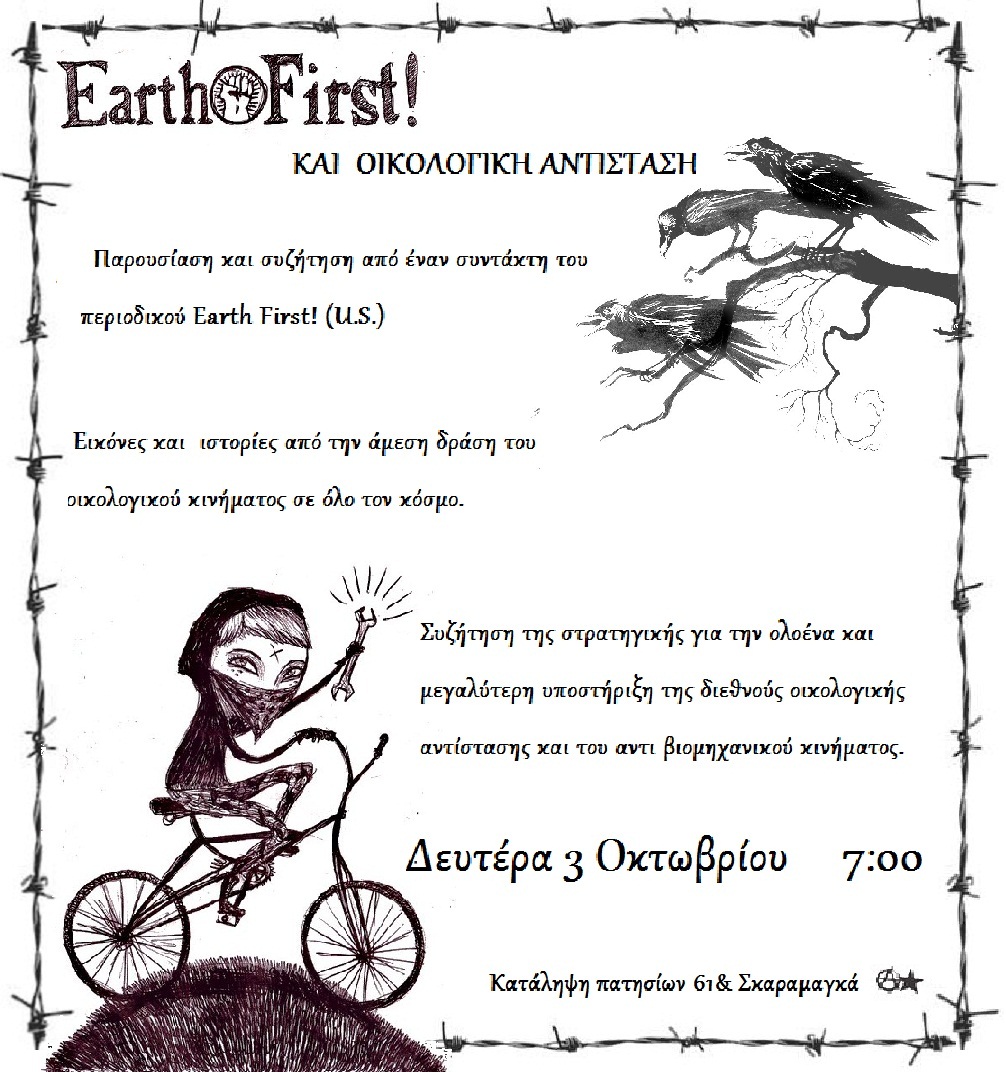 There are two Earth First! presentations in Athens this week, one this Sunday night Oct 2nd, 7pm, at Kafeneio (the location can be found here) and the other is on Monday, Oct 3rd at Skaramaga Squat, information below on poster..
Summary of above poster:
Earth First! and global ecological resistance:
presentation and discussion from an editor of the Earth First! Journal (US)
-Slideshow of images and stories from the direct action environmental movement around the world
-Discussion of strategy for growing support of international eco-resistance and anti-industrial movements
Presentation by panagioti tsolkas, an editor of Earth First! Journal, a 30-year old publication of the direct action, radical environmental movement and member of the Everglades Earth First! collective in South Florida, USA.
Last year panagioti traveled in Greece, helping to translate the Earth First! primer in Greek and reporting from environmental struggle in Greece. for more info about Earth First! Check out: An Image From the Future of Revolutionary Ecology: Greek Insurrection and the Eco-War to Come  [click above for a PDF of the article. Click here for a Greek translation]