Arcata, CA—Next week, Sept 20, co-founder of the Buffalo Field Campaign (BFC), Mike Mease and co-author of Deep Green Resistance, Derrick Jensen, will speak at "Bring Back the Buffalo," an event which also include music by native artists and an open discussion lead by Jensen and Mease. This evening is a benefit for the BFC, a direct action organization in the Northern Rockies dedicated to defending the last wild Buffalo heards' right to roam.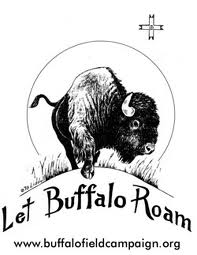 The event is free, but donations taken at door if you'd like to contribute to the work of BFC.  The event starts at 7PM in the BSS Native Forum Room (16th and Union St.) at Humboldt State University.
For other upcoming appearances of Derrick Jensen, check here.