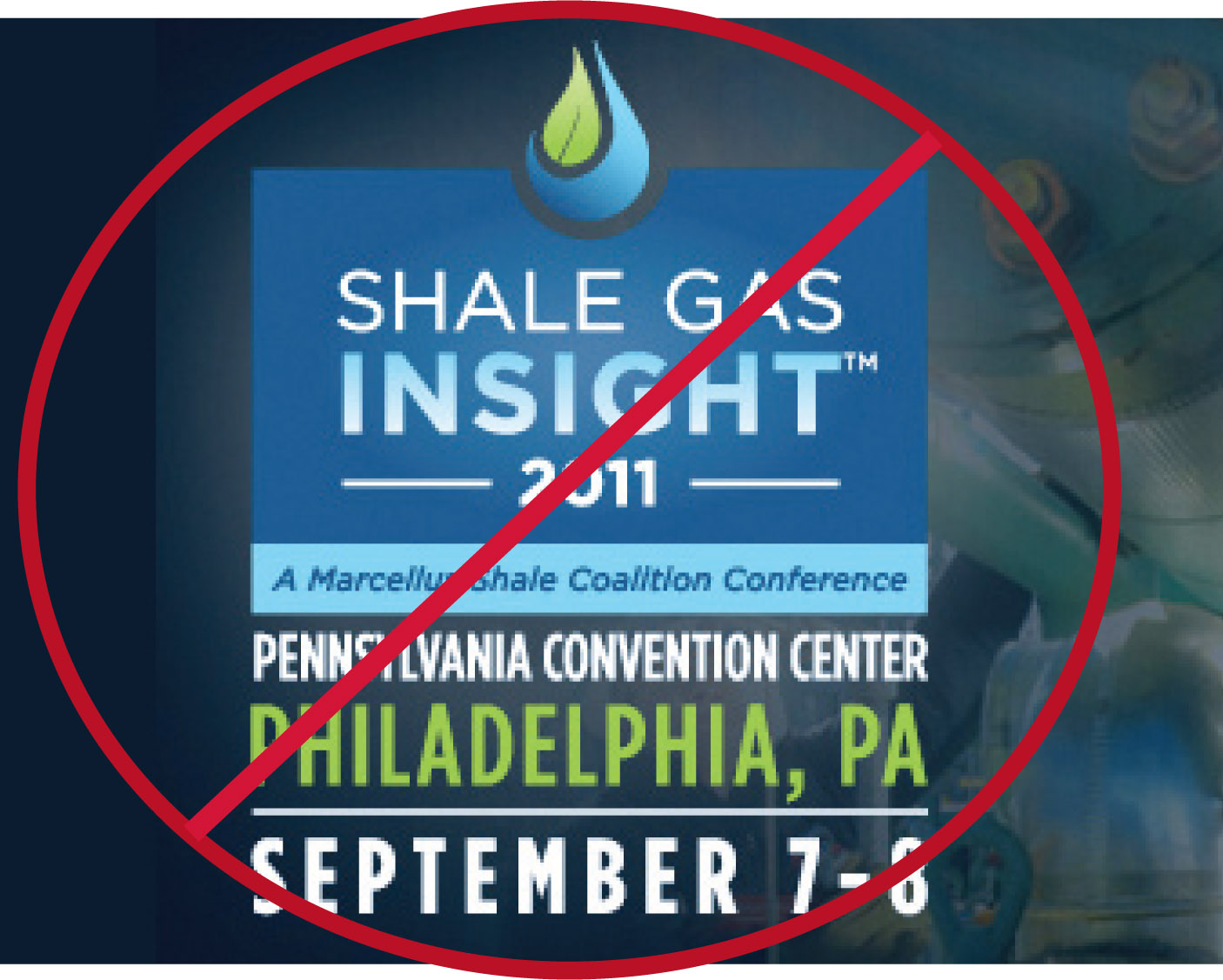 Cross Posted from Food & Water Watch
On September 7 and 8, the shale gas industry is holding a conference in Philadelphia called Shale Gas Insight so they can network and share ideas for how to assert their power and control over legislative and regulatory arenas. To take advantage of the moment and draw attention to those opposed to fracking, Food & Water Watch is joining up with our allies to participate in a counter-conference, called Shale Gas Outrage, which will coincide with Shale Gas Insight. There will be a rally from 12 to 2pm on Wednesday September 7th followed by a march that will last until 3pm.
Sign up here to let us know you plan to stand with us in Philly. We'll keep you updated with news and details about Shale Gas Outrage events.