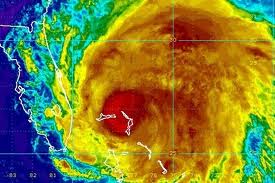 As the hurricane warning area expands on the East Coast covering a large area from North Carolina to Boston, the National Weather Service warned Washington, DC area with a higher danger.
The US capital is now facing the second natural disaster in one week after Tuesday's earthquake, as Hurricane Irene nears its landfall in North Carolina Saturday morning. 
Friday morning, a Tropical Storm Warning was issued for the upper Chesapeake Bay and the Tidal Potomac, as well as Washington, D.C. greater metropolitan area, with flash flood watch in effect from Saturday afternoon through Sunday morning.