Oil leak in North Sea confirmed by Shell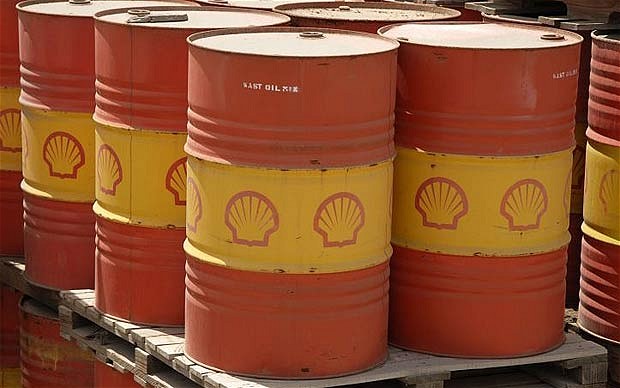 Oil giant Shell was accused of being secretive on Friday over an oil leak from one of its platforms in the North Sea off the coast of Scotland. Shell publicly reported the spill on Friday night, though it is understood that the company was alerted to a "light sheen" of oil on the surface of the water on Wednesday.
The company last night said it had "considerably reduced" the amount of oil leaking from the Gannet Alpha platform about 112 miles east of Aberdeen—but maintained a stony silence over how much was still escaping and how much had already escaped.  Read more about the spill here
Nigeria oil spills have created ecological disaster, Shell again at the forefront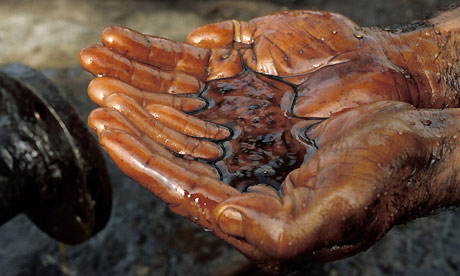 After half a century of oil spills, Nigeria's troubled Niger Delta is one of the most polluted places on Earth, and it could take $1 billion and 30 years to clean up the mess, according to a UN report released Thursday. Pollution from over 50 years of oil operations in the region has penetrated further and deeper than many may have supposed," the report says. Some areas that seemed unaffected on the surface are severely contaminated underground and need urgent action to protect the health of fishing and farming communities, it says. The report puts pressure on Shell Petroleum Development Co., the major operator during the period, which has had a bitter relationship with communities. It produces about 40% of Nigeria's oil in a joint venture with the Nigerian National Petroleum Corp.  Read more here
China orders petrochemical plant shutdown after protests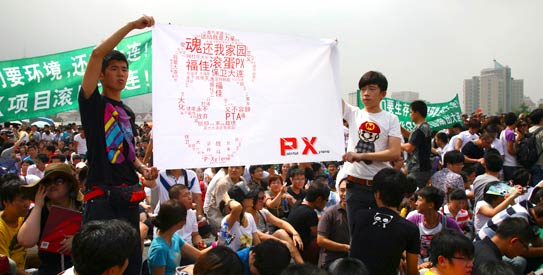 Chinese authorities have ordered a petrochemical plant to shut down immediately after tens of thousands of protesters marched through the streets of a nearby city, demanding the factory be relocated.
The demonstration in Dalian – one of the biggest in a series of recent Nimby rallies against potential polluters in China – was sparked by the news last week that a protective dike around the Fujia factory, in the Jinzhou industrial complex, had been breached by rain and high waves as typhoon Muifa approached.
In a rare concession the local Communist party chief, Tang Jun, and Dalian's mayor, Li Wancai, promised to move the project out of the city, Xinhua reported.
The protesters demanded a clear timetable for moving the plant, with some refusing to leave until a plan was in place, the state-run news agency said.  Read more here