Local buzz has already begun about Earth First! being in town. And people are paying attention, including the Port of Lewiston, local a pro-industry agency, who is re-posting Earth First! news reports.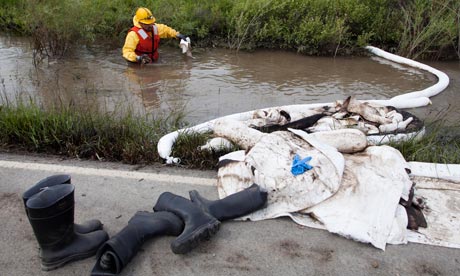 This weekend also saw a serious oil spill in the nearby Yellowstone River. The spill has already spread 15 miles passed the original leak and continues to spread.
An excerpt from a re-posted article on the Port's website, which ran originally in the local Tribune, states:
The largest annual event of the national environmental group is set to run July 5 through July 12 in the Lolo National Forest near, but not within sight of, U.S. Highway 12 between the Idaho border and Lolo, Mont., said Greg Mack, of Moscow, an organizer.
"The day after every rendezvous we do a direct action," Mack said. "I have to tell you we don't like to tell people exactly what we're going to do so we have some element of surprise. If the megaloads during that time … aren't moving, we may choose a completely different subject."
ExxonMobil/Imperial Oil wants to send more than 100 oversized loads on U.S. 12. The loads, consisting of pieces of a processing plant bound for the Kearl Oil Sands in Alberta, Canada, are so large they will take up both lanes of U.S. 12.
The Idaho Transportation Department hasn't granted permission for the supersized cargo. The agency is waiting on a recommendation from a hearing officer who listened to representatives of opponents, Imperial Oil, Imperial Oil's hired hauler and the Idaho Transportation Department in a proceeding that ended in May.
The possibility oversized loads might become common on the scenic corridor was a reason Earth First! selected western Montana as the site for the rendezvous, Mack said."
More about Yellowstone oil spill