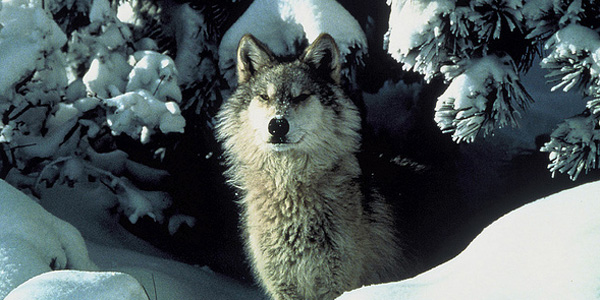 by Nicole Allan – Nicole Allan is an associate editor at The Atlantic. She covered the 2010 midterm elections for TheAtlantic.com's Politics Channel and has also written for Slate and The New Republic.
In the midst of panic over an impending government shutdown in April, a budget rider stripping Western wolves of their status as an endangered species got more attention for its evocative name — the "wolf rider" — than for its contents. But that measure sent ripples through the environmentalist community, giving rise to new initiatives and highlighting political divides in the West that suggest endangered species may pose a major challenge for Democrats in 2012.
The urgency of climate change — and Congress's failure to mobilize against it — has a tendency to overshadow ongoing environmental causes that have seen more success. For the past 40 years, the Endangered Species Act has done an incredibly effective job of preserving ecosystems. Though it's seen plenty of time in court, it has mostly remained a niche issue, obsessed over by real estate developers and Western landowners but flying under the radar of most casual observers — and legislators. The wolf rider, however, has not only poked a significant hole in the environmental movement's most reliable tool, it has drawn attention to the complicated politics of protecting species.
For years, wolves have been one of the most polarizing issues in the American West. When the Endangered Species Act was passed in 1973, gray wolves were virtually extinct in the lower 48 states. After 37 years of protection under the law, however, about 1,650 wolves now roam the Northern Rockies — more than five times the initial recovery goal of 300. Ranchers and hunters, whose livestock and big-game prey wolves are prone to devouring, have long called for an end to the animals' protected status. When the U.S. Fish and Wildlife Service attempted to lessen protections and shift wolf policy to the states, however, conservation groups filed suit.
In April, Congress skirted the courts and granted ranchers and hunters their wish. By delisting the species in the Northern Rockies, the wolf rider allowed Montana and Idaho — Wyoming was not included in the rider — to pursue their own policies. The legislation, championed by Sen. Jon Tester (D-Mont.) and Rep. Mike Simpson (R-Idaho), marked the first time Congress has removed protections for an endangered species.