Dear Eco-Defender,
Well, the good news for the planet is that the global economy is crashing.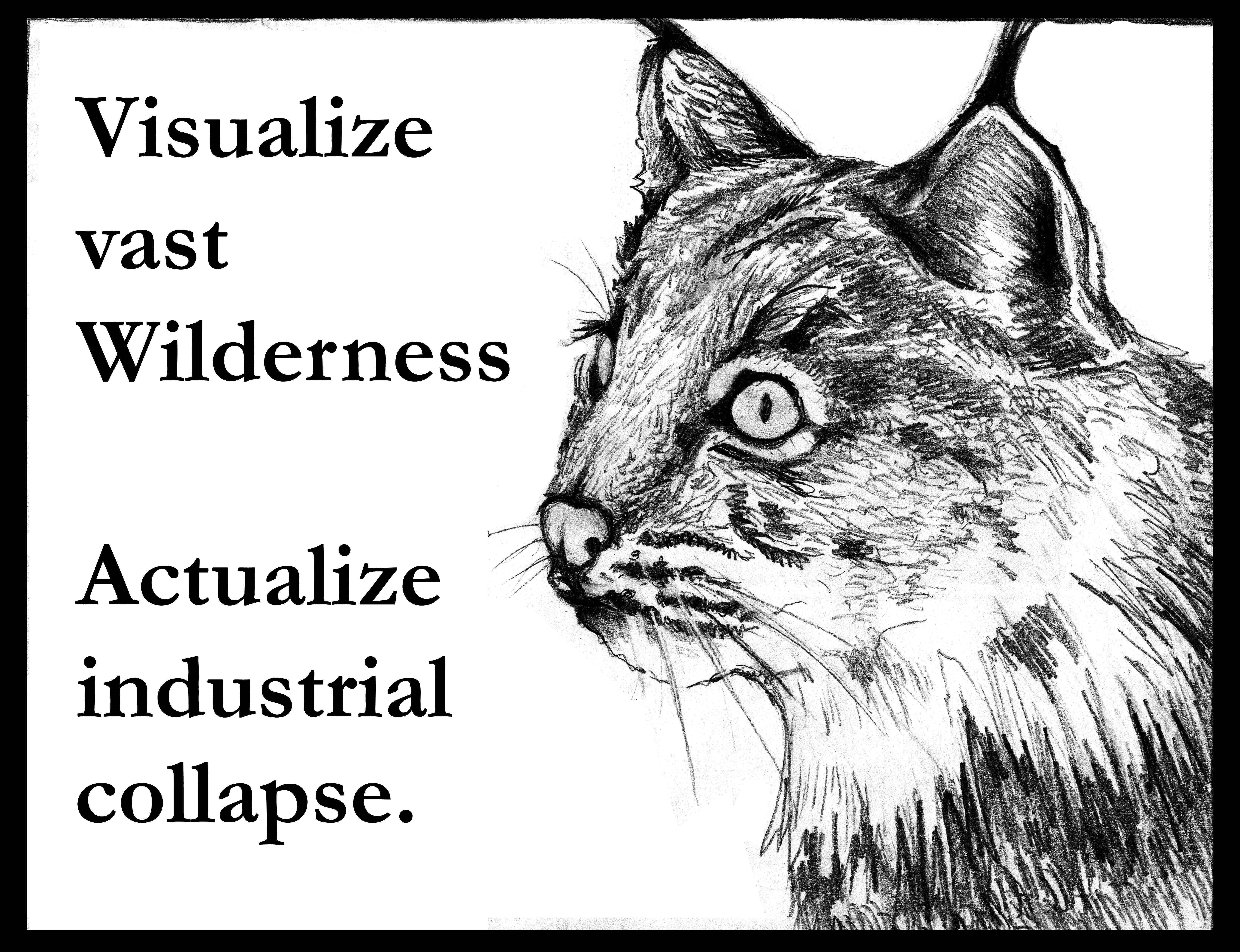 While other publications whine about loss of revenue and shut down, we have trudged ahead into the abyss. We've watched our safety lines fray, and let the tear gas fill our lungs. We've watched the waters rise around us. Our office is more akin to a war room than a work place.
We've survived for this long precisely because we are more committed to ecological resistance than we are to running a business. If you agree that this is the way it should be, please keep the support coming in. Despite our efforts to revamp and re-energize the Journal, we are still having some extreme financial challenges.
Last month we were not able to mail out the latest Earth First! News, our supplemental newsletter intended for those without internet access. The newsletter included an invite to the Rendezvous. We included the invite here to be sure that as many people as possible know that we will be gathering in the Northern Rockies next month.
The Rendezvous is going to be amazing. We look forward to seeing you there. For those who can't make it, please send us your thoughts to be shared around the campfire on how we can sustain our movement in these challenging times. As always, any donation you can afford is greatly needed and appreciated. The Earth First! Journal office is, in many ways, the heart of our movement.
Your support ensures we will be able to continue our fight in defense of the Earth and in defiance of industrial civilization… See you in the Bitterroot!
For the wild,
—Earth First! Journal Collective
Donations can be sent by check to "Earth First! Journal" POB 964, Lake Worth, FL 33460 (phone: 561-249-2071) or made via paypal at www.earthfirstjournal.org
[P.S. Check out the original letter below, which was mailed to our supporters and subscribers last week… Click on letter for PDF  with donation form and full invite to the Summer Rendezvous, including "A bit of advice about the Wild Rockies" for all you happy campers out there!]