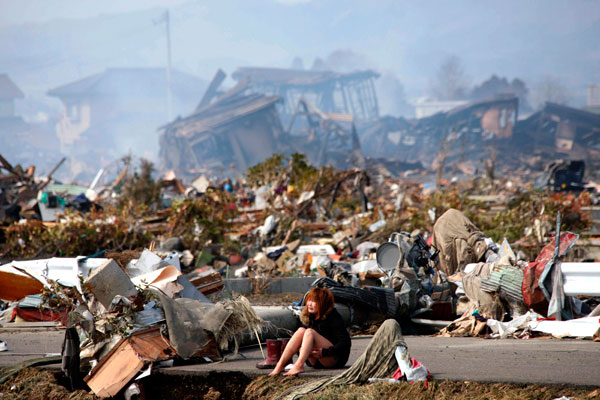 Last week's devastating 8.9 magnitude earthquake and tsunami in Japan moved the island closer to the United States and shifted the planet's axis.
The quake caused a rift 15 miles below the sea floor that stretched 186 miles long and 93 miles wide, according to the AP. The areas closest to the epicenter of the quake jumped a full 13 feet closer to the United States, geophysicist Ross Stein at the United States Geological Survey told The New York Times.
The world's fifth-largest, 8.9 magnitude quake was caused when the Pacific tectonic plate dove under the North American plate, which shifted Eastern Japan towards North America by about 13 feet. The quake also shifted the earth's axis by 6.5 inches, shortened the day by 1.6 microseconds, and sank Japan downward by about two feet. As Japan's eastern coastline sunk, the tsunami's waves rolled in.