from It's Going Down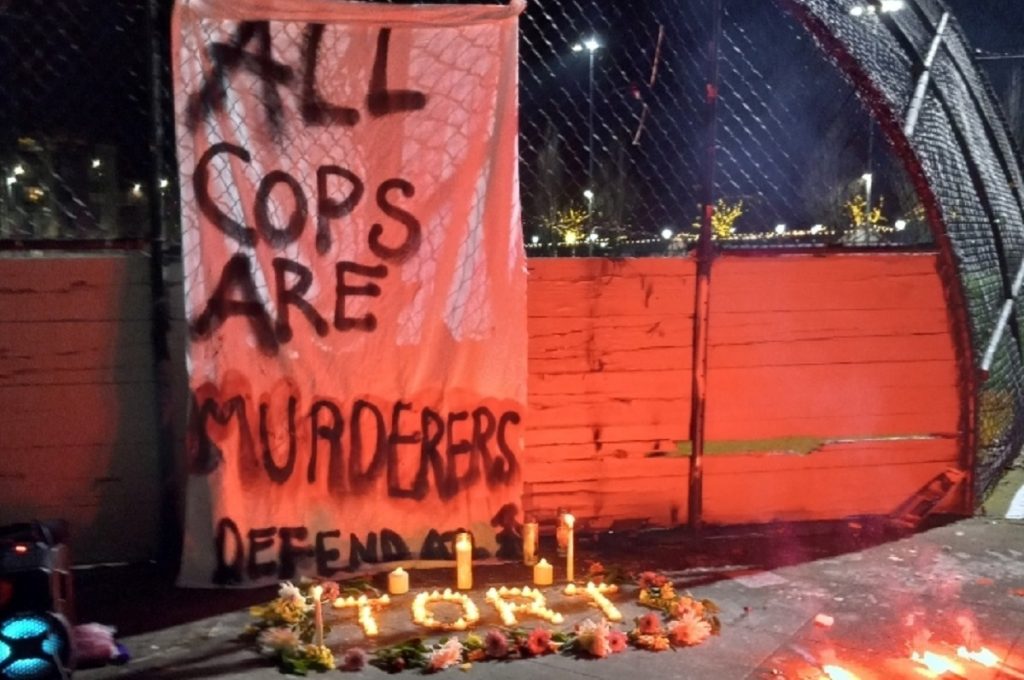 Report on Seattle vigil in solidarity with Tortuguita and the struggle against Cop City in Atlanta. 
Around 50 folks showed up for a somber and angry candlelight vigil at Cal Anderson park in so-called Seattle. We gathered to remember Tortuguita, murdered by Atlanta PD for defending the forest against Cop City.
People expressed their rage and sadness over this and countless other police murders. We danced, cried, spoke out and held space together. A flag was burned and some of the park tagged with ACAB messaging. Some folks brought materials to make banners. After the vigil these were dropped around the city.
As things were winding down, some people were spreading art around the park. Around five or six people were still at the vigil site hanging out, packing up, and enjoying ACAB tunes. Suddenly 15-20 cops rushed in and arrested a couple comrades.
The rest of the folks around the park returned to yell at the cops and watch where their friends were taken for jail support, but were unfortunately unable to stop the pigs from kidnapping folks for memorializing pig murders in another city.
All Cops Are Bastards
From SEA to ATL
Stop Cop City