from Anarchist News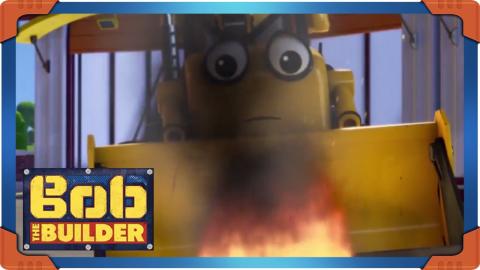 On Monday, 26 December, we set fire to 2 construction machines used at the building site for the new metro line in May Day Square.
We attacked the metro machines on Veikou Avenue in Galasti area as soon as the weather changed. We realized that with the intense humidity in the air, there was a possibility of the action failing. In any case, we decided to take the risk and the result was that 3 project machines were completely destroyed and probably several more got damaged, which was a positive thing for us.
What happened will in no way stop work on the metro, but it did result in 5 damaged machines which caused a good financial loss and sent a message of resistance. Perhaps our action only caused a slight delay in the work process, but we will always prefer action to simply being a spectator to this absurd and sad reality.
It was easy to choose the target, not only for what it represents as a symbol but also for the practical use it contributes to the normalcy of cities. The subway, urban development works, bulldozers and other machinery are only an illustration of gentrification, progress, modernization, the destruction of nature and the imposition of the techno-industrial system.
We are not convinced by the government's speech that the metro and other projects (grand promenade, redevelopment of the Strefi hill etc) are in our interest. We already know what they mean when they talk about development. We know who benefits from these plans and they certainly don't serve the purpose of making life easier for the people living in the urban centres, but act as a production/consumption network.
The cities we live in are a dystopia made of concrete and steel that swallows up its people so that it can continue to exist. The rapid pace of life, overcrowding, pollution, stress, work as the purpose of life, mental disorders and disease are some of the effects of the modern way of life; gentrification and every other plan of urban development ensure the subjugation of this sick way of life. They must know that each of these plans to create an open prison, such as cities are, will find us confronting them, armed.
We believe our choices represent what we are. During the holidays each of us chooses how we will act. Most choose to hide their daily misery with doses of false happiness, Christmas eating, or getting shattered at parties. We chose to go on the offensive, and bid farewell to 2022 by welcoming 2023 with fire. Nothing is over everything continues.
We want to dedicate the action to the anarchist hunger and thirst striker Thanos Hatzianggelou where an attempt of forced feeding has already been made and the anarchist hunger striker Alfredo Cospito.
We greet the 4 imprisoned comrades for the Piraeus case and Kostas D.
UGLY CITY BEAUTIFULLY BURNED
THE WAR IS RAGING