from Scenes from the Atlanta Forest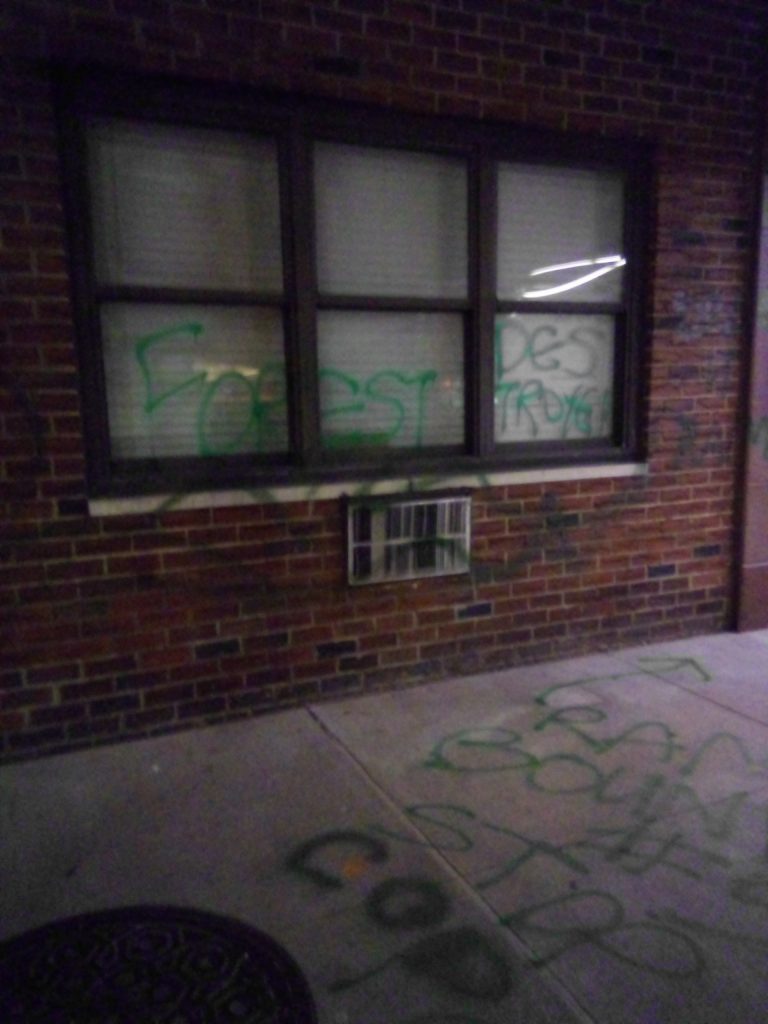 Atlas VP's Manhattan apartment building (330 3rd Ave) attacked in solidarity with arrested Weelaunee forest defenders.
6 comrades were arrested without bail on bullshit inflated charges. they were initially denied running water and essential medications.
We stand in solidarity with their brave and kind defense of the trees of the Weelaunee forest. The state does not love and doesn't understand nor allow it- not for the earth, not for each other, not at all. But we as people do. And we speak our love for our suffering friends and the suffering land through this attack, in the language of our shared struggle, and hope its echoes join the reverberations of all the love and courage born of this movement.
Rami boundouki is the VP of AtlaVista a part of Atlas Technical Consultants, one of the contractors trying to build cop city- what would be the largest cop training facility run by the private Atlanta pig foundation, where pigs across the globe seeking to repress and imprison people would come to train.
We reject this world order of prisons and pigs and dead forests, we reject their false peace, we reject the state in its entirety!
As rami's redecorated apartment building now agrees, DROP COP CITY!
COP CITY WILL NEVR BE BUILT!
FREE THE ATL 6!