from Center for Biological Diversity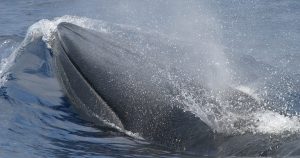 Even as the climate emergency brings devastating fires, floods, and super-hurricanes, Big Oil's allies in Congress have made matters worse by passing the Inflation Reduction Act, which holds renewable energy hostage to continued fossil fuel extraction on public lands. This will lock in decades of climate pollution we simply can't afford.
Big Oil's allies in Congress recently forced the Biden administration to give away even more ocean habitat for oil and gas drilling. This is bad news for every living thing on Earth — including two severely endangered whale species at opposite corners of the United States.
Urge the Biden administration to phase out production of oil and gas on all offshore leases. 
A massive lease sale in Alaska threatens the home of the last remaining Cook Inlet belugas with more oil spills and harmful noise pollution. And two huge sales in the Gulf of Mexico threaten the last Rice's whales, of whom fewer than 100 remain.
With the climate emergency in full swing, we need healthy, resilient ocean ecosystems — and protecting imperiled marine mammals is a critical part of achieving that. The administration still has the power to give these beloved whales hope by reining in oil production and ensuring that offshore drilling is phased out entirely.
Tell the U.S. Department of the Interior to close the fossil fuel floodgates and protect key ocean habitat. 
————————————
Tell the Bureau of Land Management that you also oppose these proposed lease sales.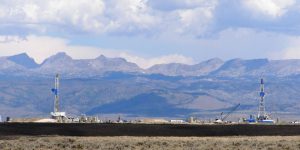 The development of additional fossil fuel leases on federal land is fundamentally incompatible with the U.S. goal of limiting global warming to 1.5 degrees Celsius. It will harm people, wildlife — including endangered species — and the environmental life-support systems we all depend on.
With the Inflation Reduction Act's first oil and gas lease sales already planned for Wyoming, New Mexico and Kansas, we need to act now. 
Any drilling associated with Inflation Reduction Act oil and gas leases shouldn't occur until the completion of rulemaking that sets forth a declining rate of production on all federal fossil fuel leases to near zero by 2035.
Scientists are clear: To avoid irreversible climate devastation, we must end all new investments in fossil fuel projects and phase out production, keeping about 40% of the fossil fuels from already developed fields in the ground. In addition to abating climate chaos that affects us all, this will help frontline communities who are being disproportionately harmed by fossil fuel pollution every day.