from Common Dreams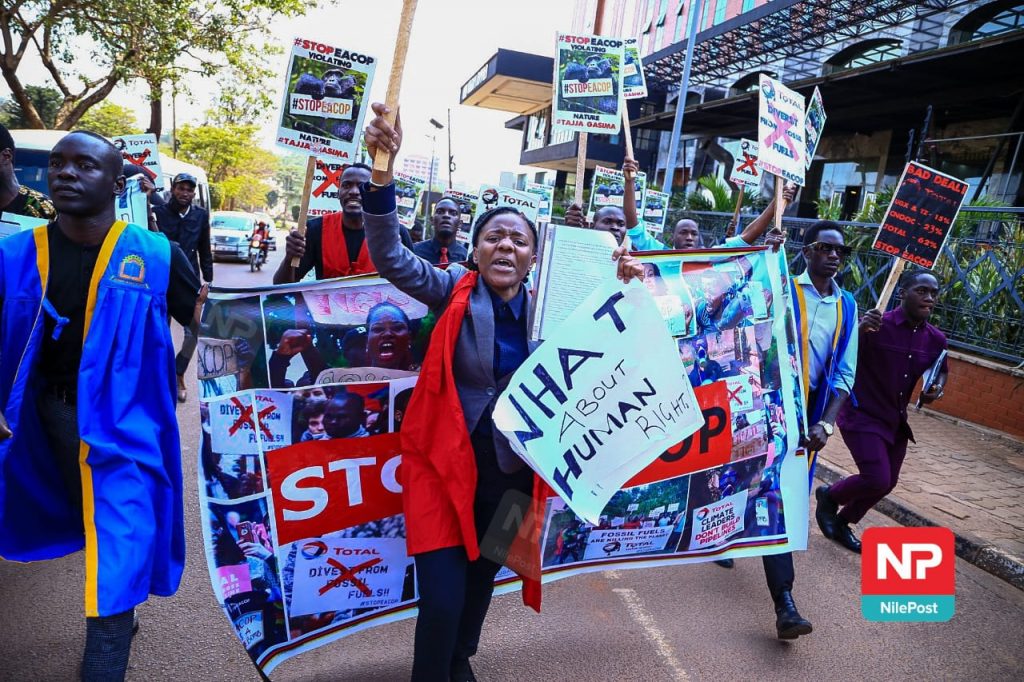 On Tuesday, Ugandan police arrested students heading towards the European Union offices to protest against the East African Crude Oil Pipeline project (EACOP), a project led by French energy giant TotalEnergies. The arrest was unjustified, considering it was a peaceful demonstration of young people protesting against the implementation of a fossil fuel project with intense environmental, social and human rights impacts in their country. This project is causing the eviction of nearly 118,000 people, and threatens many protected areas and reserves. It is facing several legal proceedings, in Uganda, in France and at the East African Court of Justice.
The EACOP oil mega-project was strongly condemned on September 15 by the European parliament in a Joint motion for a resolution on violations of human rights in Uganda and Tanzania linked to investments in fossil fuels projects
The #StopEACOP Coalition is calling for the immediate release of those arrested.
Earlier last week,  another group of Ugandan students supporting the project protested against the European Union's (EU) resolution on Uganda's oil project. This demonstration was not pressured by the local police.
Omar Elmawi, the Coordinator of the #StopEACOP Coalition stated, "It is sad that in this time and age innocent citizens of a country are arrested for exercising their constitutionally guaranteed right of expression on the East African Crude Oil Pipeline and the harms it will cause to People, Nature and Climate. This is a blatant disregard of their rights and freedoms as citizens of Uganda and contributes to the continued violations of human rights against those that have opposed this exploitative project. The Ugandan government need to protect its citizens rights first and not the interests of corporate greed"