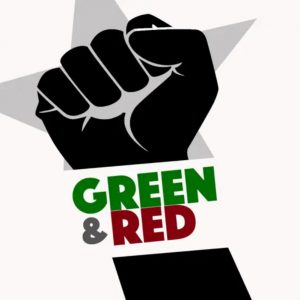 Green & Red podcast interviews former ELF member Daniel McGowan about the BBC's new podcast series called "Burn Wild." The BBC production tells the story of radical environmental movements 20 years ago, the Earth Liberation Front (ELF) and the subsequent "Green Scare."
Green & Red talked to McGowan about the flawed analysis in the series, including the juxtaposition of right-wing extremists and left-wing "extremism," the imbalance of law enforcement and industry voices in the series and platforming ELF member turned snitch Chelsea Gerlach without discussing her cooperation with the feds.
From Green & Red: In our latest, we discuss the BBC's series (or at least the first two episodes) with former ELF member, and return G&R guest, Daniel McGowan (@support_daniel). We discuss the series, how liberals make heroes of the FBI, the current media discuss around "climate sabotage" and more.
About Daniel
Daniel is an environmental and social justice activist from Queens, NY. He was part of two ELF actions in 2001. And arrested as part of Operation Backfire. He was charged in 2005 with 15 counts of arson, property destruction and conspiracy, all related to two actions in Oregon in 2000, claimed by the Earth Liberation Front (ELF). On June 4, 2007, McGowan was sentenced to seven years in federal prison and ordered to pay $1.9 million in restitution. He served part of his time in a super secret prison unit called Communication Management Unit, or CMU.