by Niko Georgiades / Unicorn Riot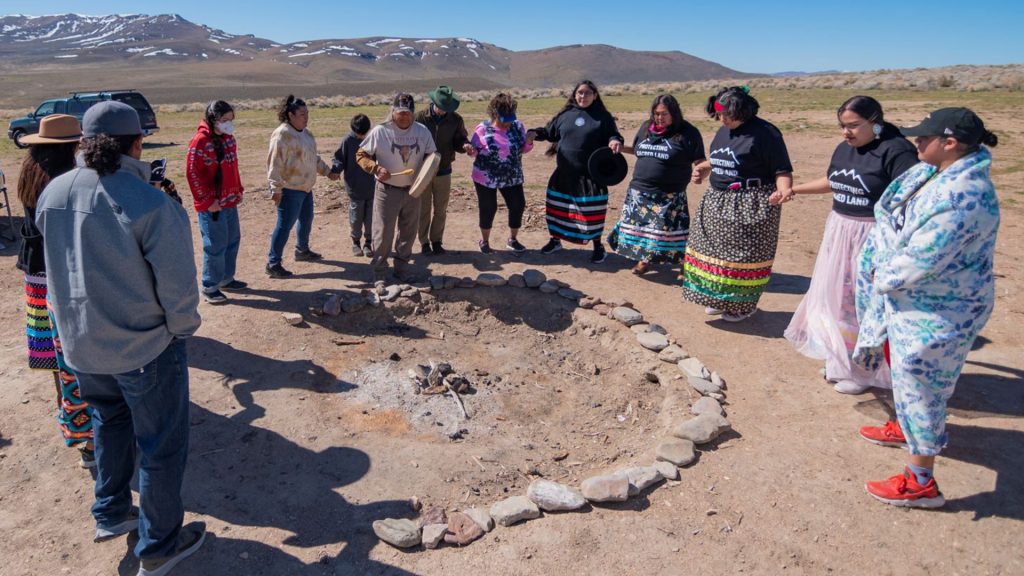 Thacker Pass, Nevada – When Ky NoHeartInWar got a call telling them to get over near to a new digging site at Thacker Pass, or Peehee Mu'huh (Rotten Moon), they knew it was a "pretty intense" situation. NoHeartInWar got to the site, put their drone into the sky and filmed an individual taking what they say was "spearheads" out of the ground while collecting dirt samples as archeological procedures began for the Thacker Pass Lithium Mine in April 2022. The land where construction is slated is at the site of a massacre perpetuated by the U.S. government in 1865.
"There is a cultural site, religious site, ceremonial site, if you will, that is being destroyed as we speak."

Kyalie 'Ky" NoHeartInWar, land defender, Muscogee Nation of Oklahoma
NoHeartInWar sat down to speak with Unicorn Riot in April 2022 about what they filmed near Fort McDermitt on April 16, 2022. In a recorded interview featuring drone footage that NoHeartInWar took, they take us through what they saw that day and explained how Biden's new Defense Production Act is allowing mining projects to supersede past "agreements between sovereign nations" while disobeying NAGPRA (Native American Graves Protection and Repatriation Act).
At the crossroads of the push to move away from fossil fuels and gas-fueled vehicles and for American sources of energy production, lithium is the key element needed for batteries that power electric vehicles, laptops, and cellphones. Large deposits of lithium are known to be located in the U.S. and corporations have big plans for extractive mining projects. But at what cost, is what's being asked by a slew of Indigenous tribes and land defenders in the area.
"It's maddening because more people should know about it. More people should look up Thacker Pass lithium mine."

Ky NoHeartInWar
Along the base of the McDermitt Caldera on the Oregon-Nevada border sits massive reserves of lithium. Already mined from the area have been large amounts of ore, mercury, and uranium.
Thacker Pass Mining Project is labeled by Lithium Nevada Corporation, a subsidiary of Canadian-owned LithiumAmericas, as "the largest known lithium resource in the United States and the next large scale lithium mine." Along with the Thacker Pass project, the Jindalee McDermitt Lithium Project (pdf) is also in the works at the tip of the caldera where an even heavier concentration of lithium sits.
The Thacker Pass Lithium Mine project is located on land in northern Nevada inhabited by the Northern Paiute for as long as 15,000 years. Several Indigenous nations believe Thacker Pass is a sacred site, including the Fort McDermitt Paiute Shoshone Tribe, the Reno-Sparks Indian Colony (RSIC), the Shoshone-Paiute Tribes of the Duck Valley Reservation, Lovelock Paiute Tribe, Fallon Paiute Shoshone Tribe, and the Pyramid Lake Paiute Tribe.
The mining project was approved in January 2021 by the Bureau of Land Management (BLM) in the last day's of Trump's presidency. Since then, hundreds of people have held space near the proposed site in opposition to the project.
A public hearing (pdf) by the Nevada Environmental Protection agency (NDEP) was held in December 2021 on the details of the proposal and stating that the facilities meet requirements and permits. A short time later, in early 2022, the State of Nevada issued a Water Pollution Control Permit (pdf) to the Thacker Pass Project but ruled that no mining will be allowed below the water table.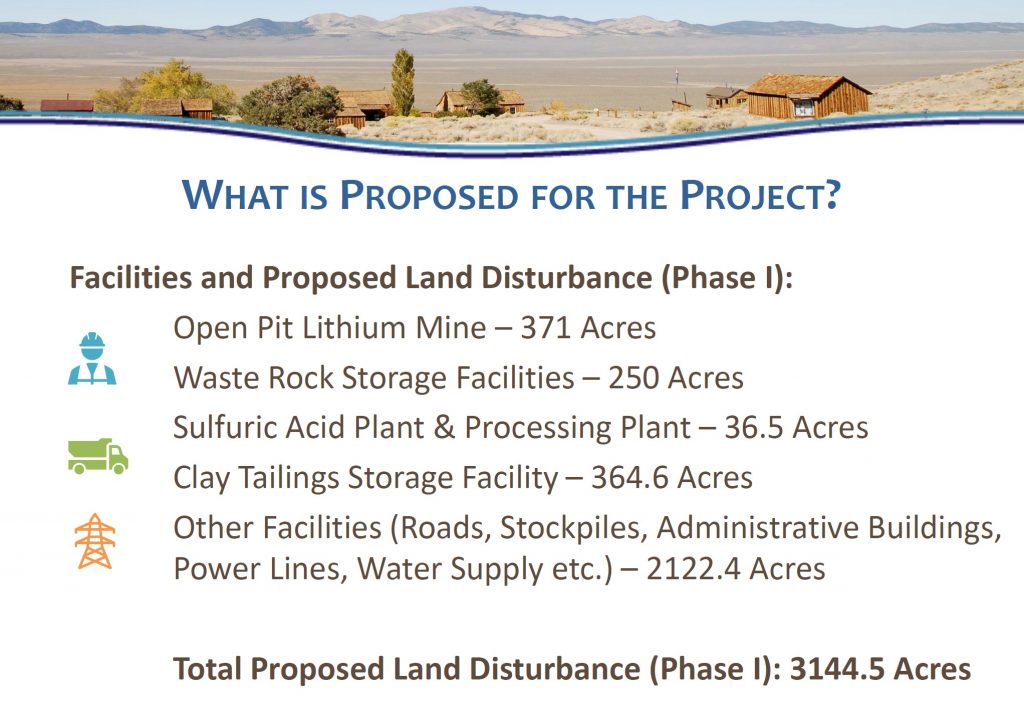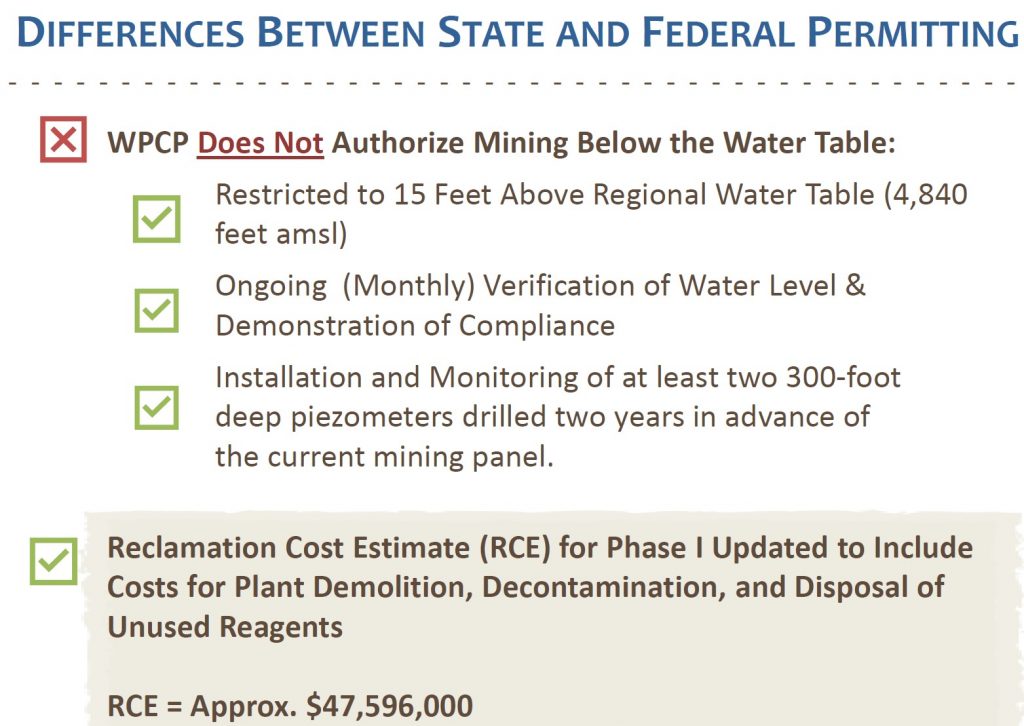 Tribes have consistently argued that ancestral graves are in the zone of the construction plans and have asked the U.S. courts to intervene to halt the project.
This summer, non-profit organization, National Congress of American Indians who work to serve "the broad interests of tribal governments and communities," passed a resolution titled 'Supporting the Continued Protection of the Northern Paiute and Shoshone Traditional Homelands from the Permitted Thacker Pass Lithium Mine in Northern Nevada.'
In the language of the resolution, they note: "September 12, 1865, the Nevada Calvary conducted a brutal massacre of between 31 and 70 Northern Paiute and Shoshone people at Thacker Pass, and where the ancestral human remains still lay and where the living were prohibited to return to the 1865 massacred to bury their dead."
The government claims the mining project is on public lands in Humboldt County, Nevada, and has so far stood firm in denying atrocities took place on the projected mining site despite historical documentation by colonial purveyors of genocide along with stories of survivors saying federal soldiers killed at least 31 Paiute and Shoshone men, women, and children over a scattering of miles across Thacker Pass.
U.S. District Judge Miranda Du ruled in September 2021 that presented evidence doesn't show a massacre occurred "within the project area." A motion to reconsider (pdf) was filed on behalf of RSIC and Atsa Koodakuh wyh Nuwu/People of Red Mountain in October 2021 based on new evidence not yet provided to the court which included a September 30, 1865, article in The Owyhee Avalanche and excerpts from The Autobiography of Big Bill Haywood.
Again, two months later, Judge Du ruled that additional evidence of the massacre presented to the courts "does not definitely establish that a massacre occurred," and ruled Lithium Americas could continue work.
As the project moved forward, archeological firm Far Western Anthropological Research Group, Inc., started conducting archeological digs in April 2022. In response to the beginning of the digs, RSIC sent a letter to Far Western saying their report with BLM fails "to properly investigate these historical events and significant people at Thacker Pass" from 1865.
"The Snake War was the most-deadly Indian War in the west, with thousands of people killed on both sides. The September 1865 Indian camps, soldier's camps, massacre site, troop movements and survivors constitute a significant historic event. BLM and Far Western's reports fail to properly investigate these historical events and significant people at Thacker Pass."

Reno-Sparks Indian Colony correspondence to Far Western Anthropological Research Group, Inc, April 14, 2022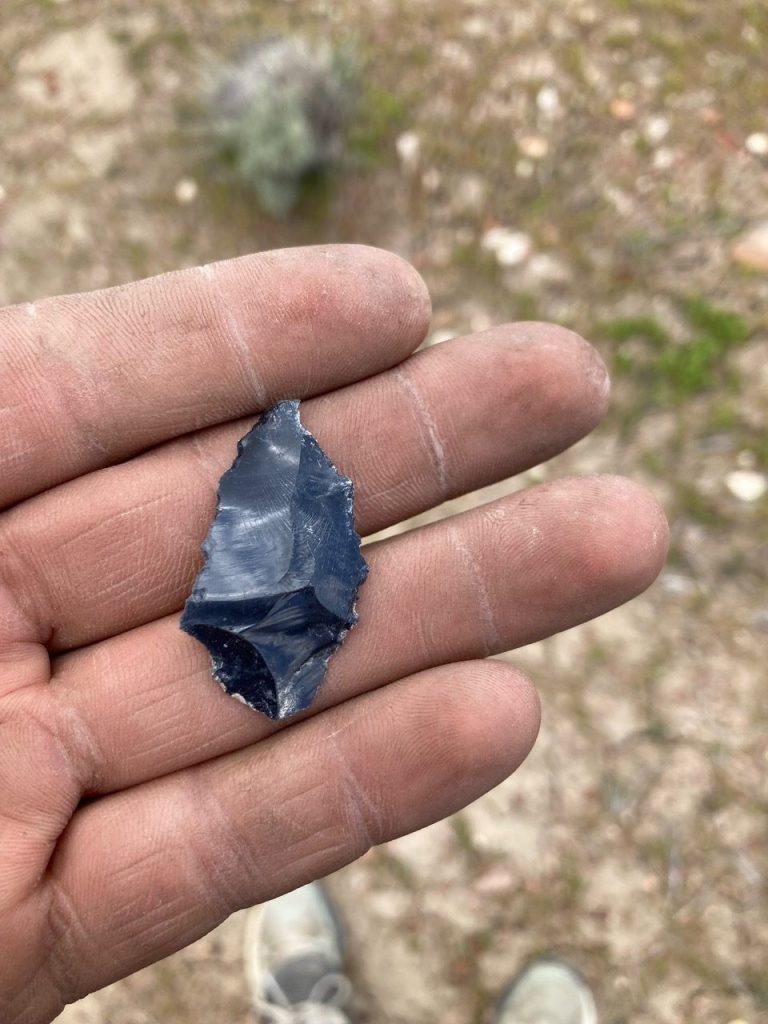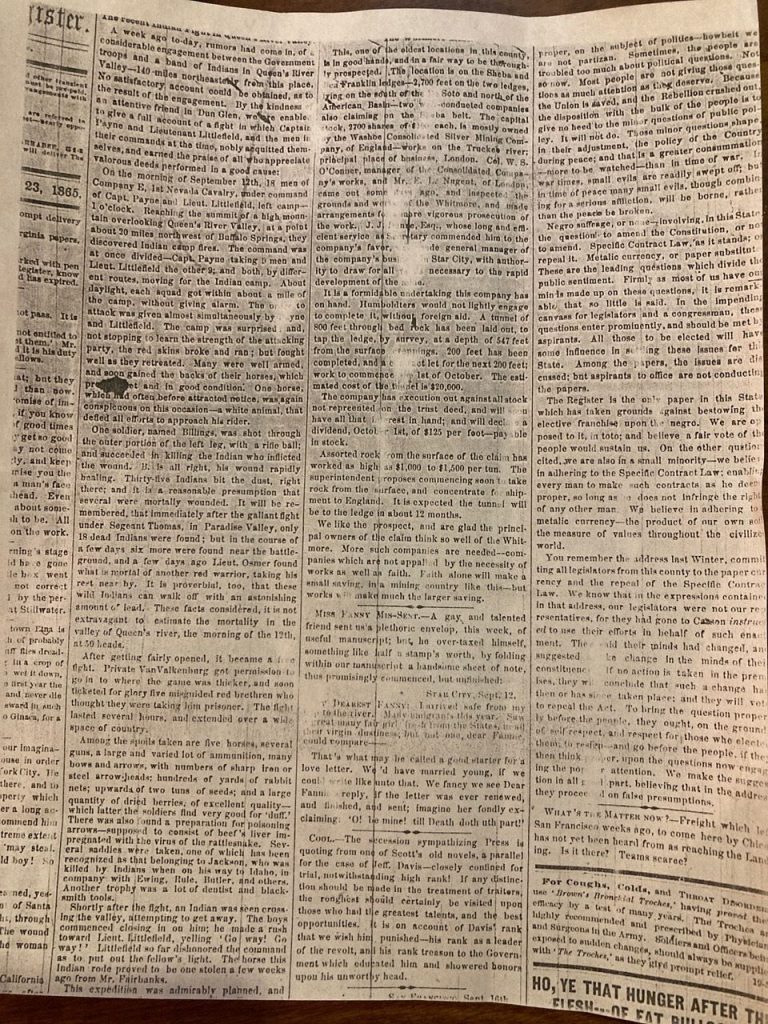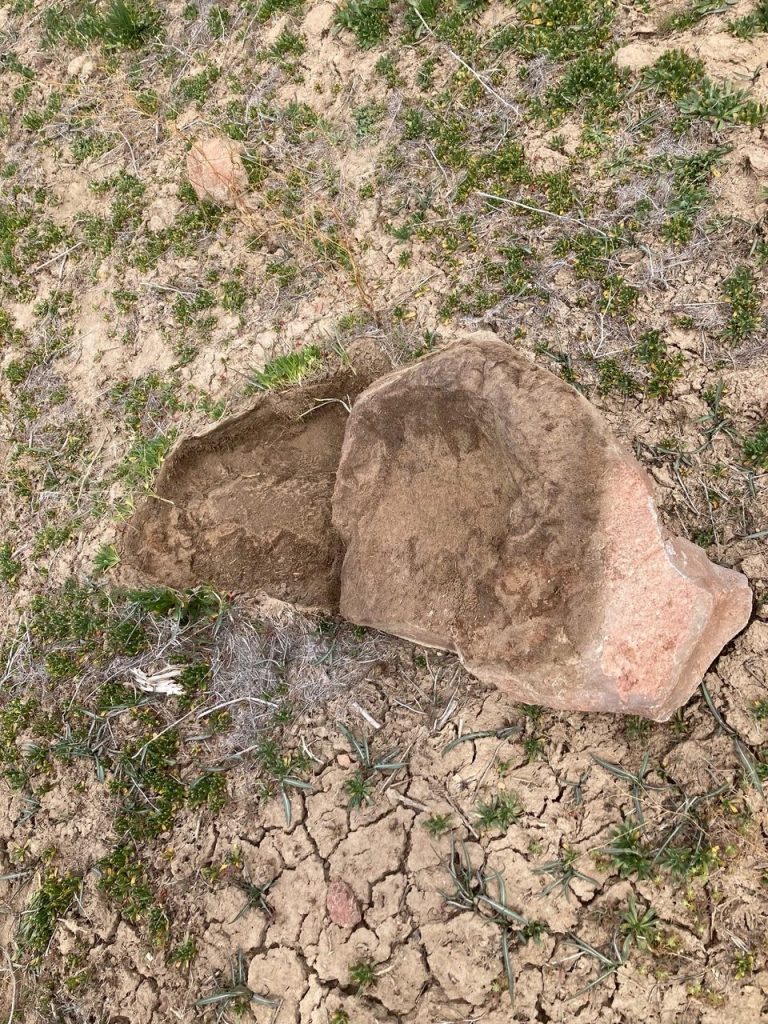 Just two days after RSIC sent their letter to Far Western, NoHeartInWar filmed the Far Western workers at the site near the proposed project. They said "you can see motions of something being dragged out of the earth, or picked out of it and handed to the individual above." Their drone didn't capture the true nature of what it was but NoHeartInWar said what they felt the objects were spearheads, artifacts, that were taken from ancestral burial grounds.
Furthermore, they said the way the worker handed off the item it felt they were attempting to hide their discovery, "when you have the proof that people are trying to hide things like that, that's dirty."
"Those are Paiute in Western Shoshone grandmothers that are out there, grandfathers, warriors, people, common people. You know, these people that make up the community, that's what's lying out there. And you don't take from them.

You know, that's why we have these sacred sites is because we know where things have happened. And energy transfer is a very big thing in our culture. It's what makes up ceremony. And, you know, it's one of the foundations to have land like, you know, if you don't have land, you don't have ceremony, you don't have water, you don't have culture. You know, you remove indigenous cultural people, you remove the culture. What do you have? You have people that are lost…right now it's just this multi-front battle all across the country."

Ky NoHeartInWar
In a new development on August 9, Protect Thacker Pass and RSIC Media, said that the "BLM has now informed area tribes that they have "discovered" five "new" historic sites in Thacker Pass, including the massacre site." They say "BLM is now legally required to reopen tribal consultation about the new sites."
Read the full environmental impact statement prepared by the Bureau of Land Management (pdf) and published in December 2020.