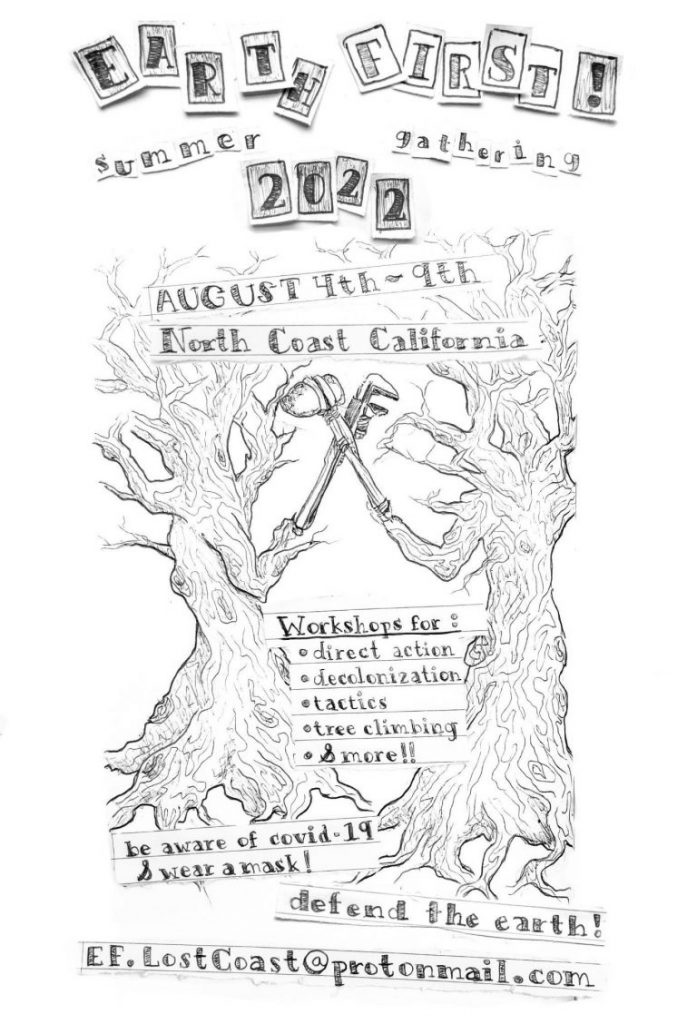 Summer is here and everything is still falling apart. But, hey, Earth First! is having another summer gathering. Grab your human and dog friends, some gear, and your desire for direction and head west (or north, east, or south depending on where you're located).
Before you leave, make sure to head over to the brand new EF! Summer Gathering 2022 website, which will continuously be updated.
And if you have any cash money to send to the organizers. It will be a big help towards getting food, water, a location, gear, and all the people who can't afford to travel!
See ya in the woods!