from MTL Counter-Info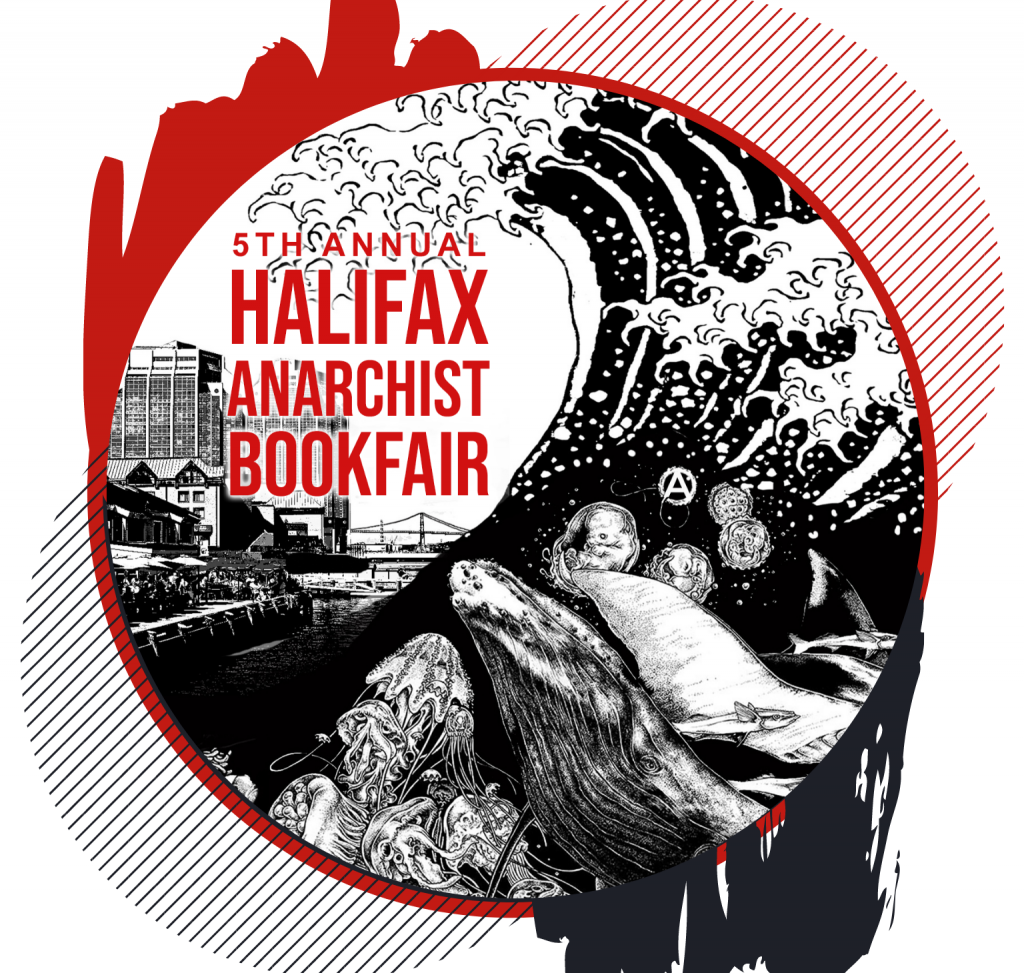 September 3rd (Sept 4th rain date)
10am-6pm
Location TBA
We are at a breaking point. Thread by thread our global economic system is unraveling before our eyes as we dance on the precipice of all the converging and cascading crises of these turbulent times. From pandemic to war, inflation to crumbling supply chains, ecological breakdown to housing scarcity: we are feeling the crushing weight of capitalism more than ever.
The roots of these crises lie within the construct of authority itself. Anarchism helps us to understand the roots of these systems of power, to widen the cracks in their foundation, articulate our desires for self-determination, and dream of a world where all are free.
The Halifax Anarchist Bookfair exists to create space where strangers and friends can gather from all walks of life to discuss, question, and learn how we can fulfill the needs of our communities without coercion. To gather is to remind ourselves that we are capable of joy even in struggle, that our strength and bravery in the face of state violence are worthy of celebration.
The bookfair will feature publishers, book distributors, vendors, artists, and facilitators from across Turtle Island, including workshops, discussions, stories, parties, and kids' activities. Join us as we share our love, grief, and rage, and build toward the liberation of all people. All anarchists, book lovers, and curious souls are welcome!
Please get in touch with your workshop proposals, table requests and inquiries, accessibility needs, collaboration ideas and wildest dreams. Please get in your requests by July 20th.
Table Applications: https://forms.planti.social/form/R1Ww1d
Workshop Proposals: https://forms.planti.social/form/GVkRjB
To get in touch: halifaxanarchistbookfair@riseup.net
To sign up for updates (like the location announcement), sign up for our mailing list here: https://lists.riseup.net/www/info/habookfair
For a more Anarchic Halifax, and a freer, more joyful world (A)
https://halifaxanarchistbookfair.noblogs.org
Poster picture: https://halifaxanarchistbookfair.noblogs.org/files/2022/04/Black-Creative-Brush-Strokes-Advertising-Flyer-Letter.png