by Fiona Harvey / Mother Jones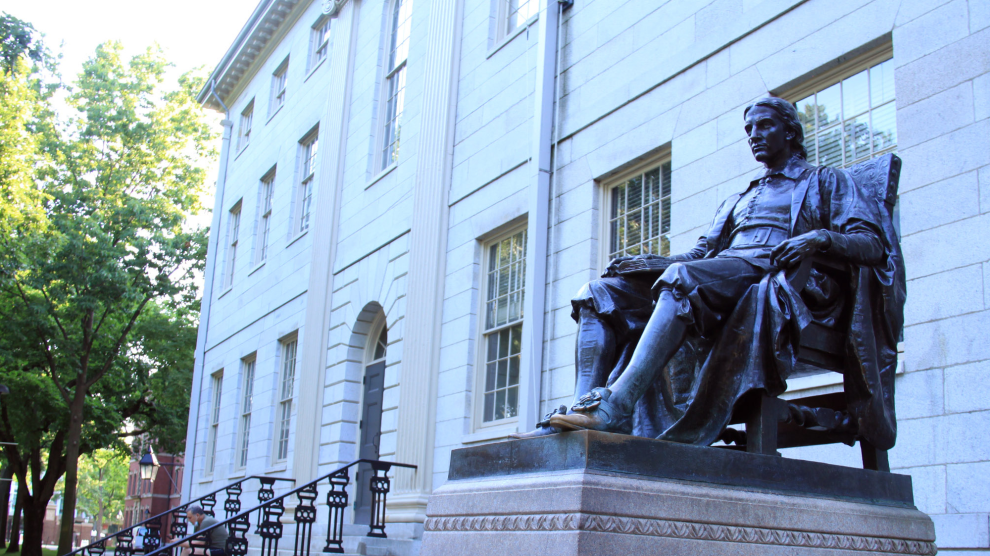 Universities must stop accepting funding from fossil fuel companies to conduct climate research, even if the research is aimed at developing green and low-carbon technology, an influential group of distinguished academics has said.
Rowan Williams, the former archbishop of Canterbury, the NASA data scientist Peter Kalmus, and prominent US climate scientist Michael Mann are among close to 500 academics from the US and the UK who have written an open letter addressed to all university leaders in the two countries, calling on them to reject all funding from fossil fuel companies.
The letter draws a comparison to the tobacco industry and its disinformation campaigns, noting that numerous public health and research institutions reject tobacco funding for these reasons and calling on fossil fuel cash to be treated similarly.
"Universities and the research they produce are vital to delivering a rapid, just transition away from fossil fuels. However, such efforts are undermined by fossil fuel industry funding. Academics should not be forced to choose between researching climate solutions and inadvertently aiding corporate greenwashing," the signatories wrote.
Michael Mann, director of the Earth System Science Center at Pennsylvania State University, told the Guardian: "This sort of funding has been used to compromise leading academic institutions. It's a two-for for polluters: they purchase the imprimatur of these institutions and their presumed authority and objectivity, while funding research that often translates into advocacy for false solutions and 'kick the can down the road' prescriptions like massive carbon capture, which is unproven at scale, and geoengineering, which is downright dangerous. That is entirely the wrong path forward."