by Chameleon Blockade on Instagram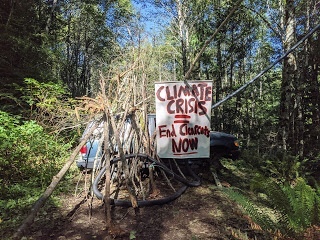 The Capitol State Forest, WA
Forest Defenders today have launched a blockade to prevent the clear-cut logging of a 100-year-old forest west of Olympia on the traditional territory of the Chehalis people. The forest, part of the critically endangered Puget Lowland Eco-Region, was auctioned off by the Department of Natural Resources as the "Chameleon Timber Sale" to the Elma based Murphy's Logging Company. Protesters have set up a blockade preventing road building and logging in one of the largest and most biodiverse units of the timber sale. The site is home to a late-successional Douglas Fir forest (over 100 years since it was last logged), which is gaining old growth characteristics that support endangered wildlife.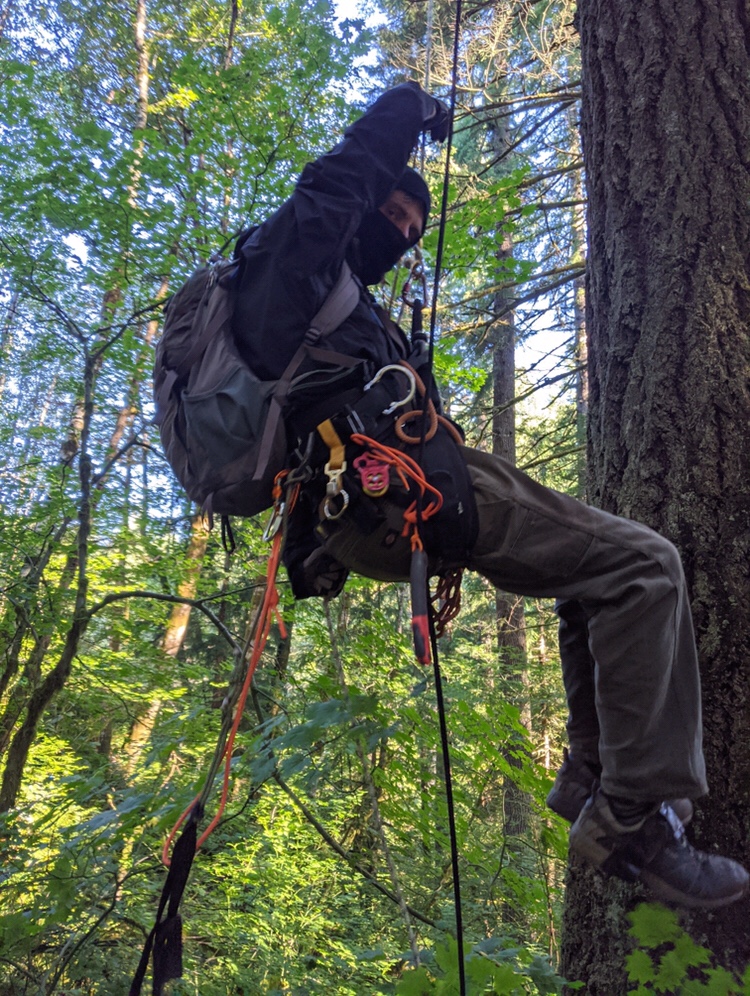 "It's absurd," one protester said, "That the state of Washington under the leadership of the 'climate change candidate' Jay Inslee is still sanctioning clearcut logging on public lands." Recent fires have been testament to the northwest's vulnerability to the climate crisis, yet our elected officials are carrying on a business-as-usual approach as the world burns. Older forests such as those targeted by the timber industry not only store massive amounts of carbon and support tremendous biodiversity, but are less prone to wildfire and are more resilient to climate change.
"Not only are we in a climate crisis but we are in an ecological crisis, with more species going extinct today than at any point in millions of years. Every wild place that we can save today, every species we save from extinction will quite literally shape the future of life on earth for millions of years."
In light of the ongoing climate emergency and ecological apocalypse, protesters are demanding:
An end to industrial logging on public lands in the State of Washington.
A complete ban on clear-cut logging in the State of Washington.
The return of "Capitol Forest" to the Chehalis, Nisqually, and Quinault peoples, for DNR to completely fund the restoration of that area, and for DNR to return all stolen lands.
Until these demands are met and the Chameleon timber sale is canceled, protesters will maintain and expand the blockade to prevent industrial clear cutting on public lands.
Contact:
Joshua Wright – jawrighter@gmail.com
360-989-8076
Chameleon Blockade – chameleonblockade@protonmail.com
360-209-6426
https://www.gofundme.com/f/25jgh1ryhc