from AMW English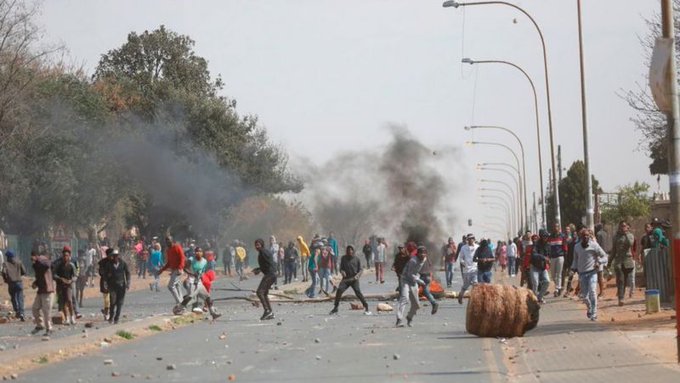 Following the murder of Nathaniel Julius, a teenager with Down's syndrome, by police, militants burned tires, erected barricades, threw stones at police and damaged a police station in Johannesburg, South Africa.
Nathaniel Julius died in a hospital in Johannesburg on Wednesday night, hours after he was shot by the police meters away from his home in the city's Eldorado Park suburb.
The murder occurred after residents in the neighborhood took to the streets to protest the lack of housing in the area.
In recent months, the South African police have repeatedly justified instances of brutality with the enforcement of coronavirus restrictions.
Nathaniel Julius was shot in the chest when he was unable to answer questions from the police.
Julius was holding a biscuit in his hand when police began questioning him, but he was not able to answer properly due to his condition.
'Justice for Nathaniel'
During the protest on the day of Julius' death, militants hurled rocks at the police, who fired rubber bullets and stun grenades.
On Friday, Police Minister Bheki Cele was confronted by an angry crowd chanting "Police are corrupt!" and "Justice for Nathaniel!" as he visited Julius's parents in Eldorado Park.
According to the boy's family, the police are trying to "cover up" the "cold-blooded" killing.
The shooting is reminiscent of other instances of recent police brutality in South Africa during the coronavirus lockdown that started on March 27, including the murder of Tyrone Moeng, 19, who was fatally shot by the police on April 13.