---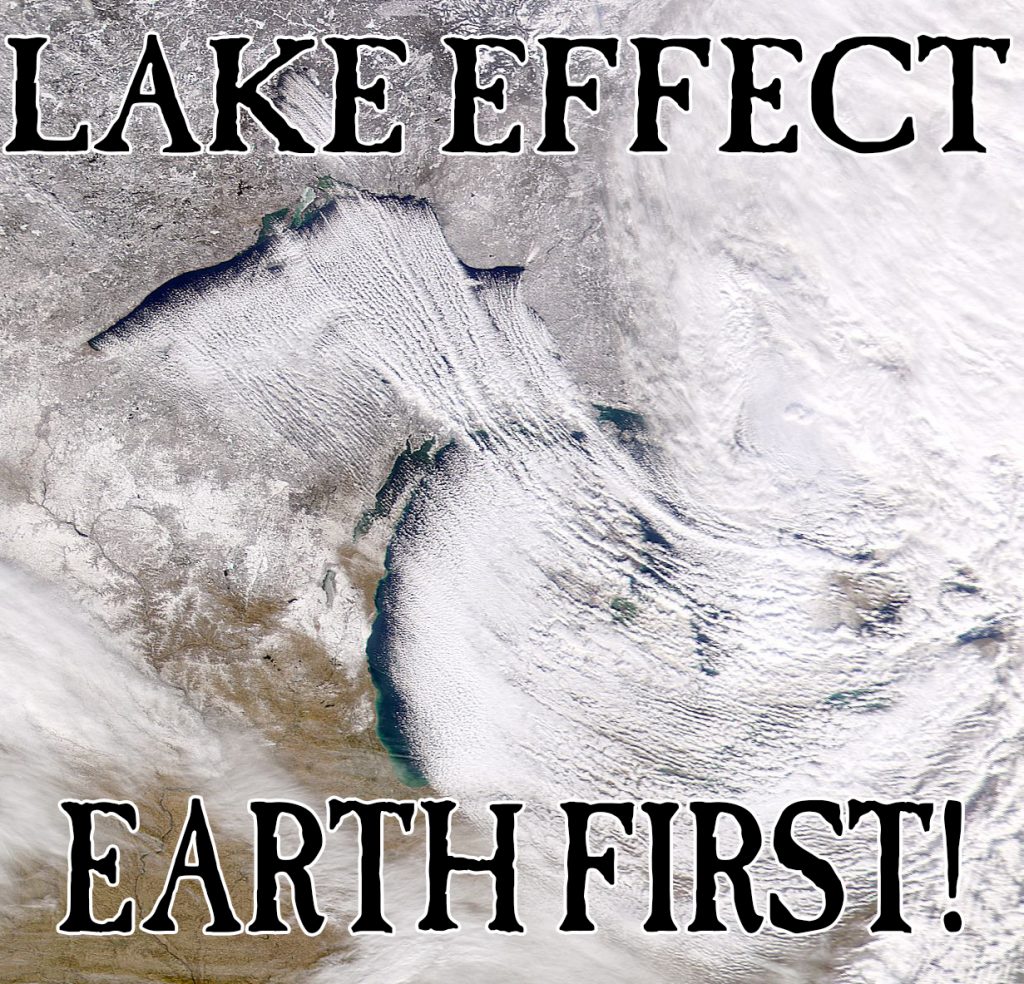 Below is the message sent out by the 2020 Summer Gathering Host Group from Michigan:

We hope this letter finds you all safe and healthy during the COVID-19 pandemic. For 39 years we have gathered under the Earth First! banner in honor of and to celebrate the planet and biocentrism. We come from across made-up borders and from hundreds of ecosystems and watersheds to share our struggles, our failures, our successes, and our stories.
This year was slated to be the 40th anniversary of the Round River Convergence. This year was supposed to be the biggest anti-extravaganza yet, amiright?! This year we had a lot of fun ideas lined up, with tons of old school favorites, along with some meaningful changes to how we might think of our annual summer gathering. However, this year with the uncertainty around COVID-19, the impacts it has already had on many of our communities, and the ongoing health risks associated with large gatherings we are saddened to announce that Lake Effect Earth First! will no longer be hosting the Convergence this summer.
We have been discussing the best way to move forward amongst ourselves and other organizers. We feel deeply that it would be irresponsible to put all of our loved ones, friends, and newcomers at risk.
A lot of us plan our summers around the Convergence; it's a social center for many of us to connect, love (and fight), network, share ideas, listen to our favorite singer songwriters, eat some bomb-ass food, and get a lil rowdy.
We understand that for some people this isn't surprising news, but to others it's probably a major bummer. We truly believe given the knowledge we have, this keeps us all safer and is the best decision we can make at the moment. Looking ahead, every year there is always some stress around who will be hosting and where the Convergence will take place. As LEEF! we took on the task of hosting the 'next' Convergence around the spring equinox. We understand that canceling now can be worrisome moving forward so we also want to take this opportunity to offer to host next summer's Convergence.
As the next batch of Journals get put together, we also encourage folks to get together and write up bioregional roundups. With the inability for many people to travel this year, we anticipate this to be a way to spread meaningful news amongst our regional friends, and bring awareness to various mutual aid projects and needs. We understand a lot of people are tied into various mutual aid projects nationally and locally already, for those still looking we encourage folks to check out this list: https://mutualaiddisasterrelief.org/collective-care/ for different projects. If your area is doing something or needs to reach out don't hesitate to include it in your bioregional roundup. This is a pivotal point for Earth defense, and many people are beginning to see the shortcomings of the system, and the intersections of our various struggles.
To summarize-
EF! Summer Gathering 2020 is canceled; but folks from so-called Michigan are willing to take on hosting Gathering 2021.
Staying connected and sharing our stories is still important! Get with your folks and write a bioregional roundup for the Journal.
We want you all to know we love you (except that one person who is totally a narc, fuck you, you still suck) and hope you're all able to stay safe and healthy during this pandemic.
With Love and Rage,
LEEF! & the 40th anti-verseray Convergence Planning Crew.