(or how I learned to stop being a wastoid and threw a benefit show for the Earth First! Journal)
By Matt Preira / Miami New Times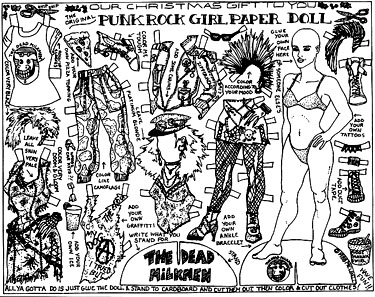 Punk rock's political history is pretty convoluted. But by most accounts, the fast-hard-and-loud aesthetic came into vogue during the mid-'70s as a sneering response to the hippies of the '60s and an extension of the hard-partying glam scene. Although obviously rooted in social angst, first-wave punk was less about societal transformation and more concerned with bombastic nihilism. Hence, the popularity of swastikas and Darby Crash's hating on Mexicans in The Decline of Western Civilization.
But after two decades of arguing (at shows, in zines, and now on the Internet), some of these no-future freaks decided to follow the good example of political punk pioneers such as Crass or Washington, D.C.'s Positive Force collective. The result: Your average cruster is now a vegan anarcho-feminist puppeteer whose favorite means of direct action is the benefit show. And while Churchill's Pub might swing more to the oi-oi Mohawks of the '77 era, this sorta-English pub in Little Haiti will circle the letter A in a distinctly 2012 fashion this Wednesday during a benefit for environmental activist journal Earth First.
Hey ho, Joey Ramone may have been a goofy gluehead, but today's punk rockers are trying to save the world.