Environmental Magazines Today
by nettle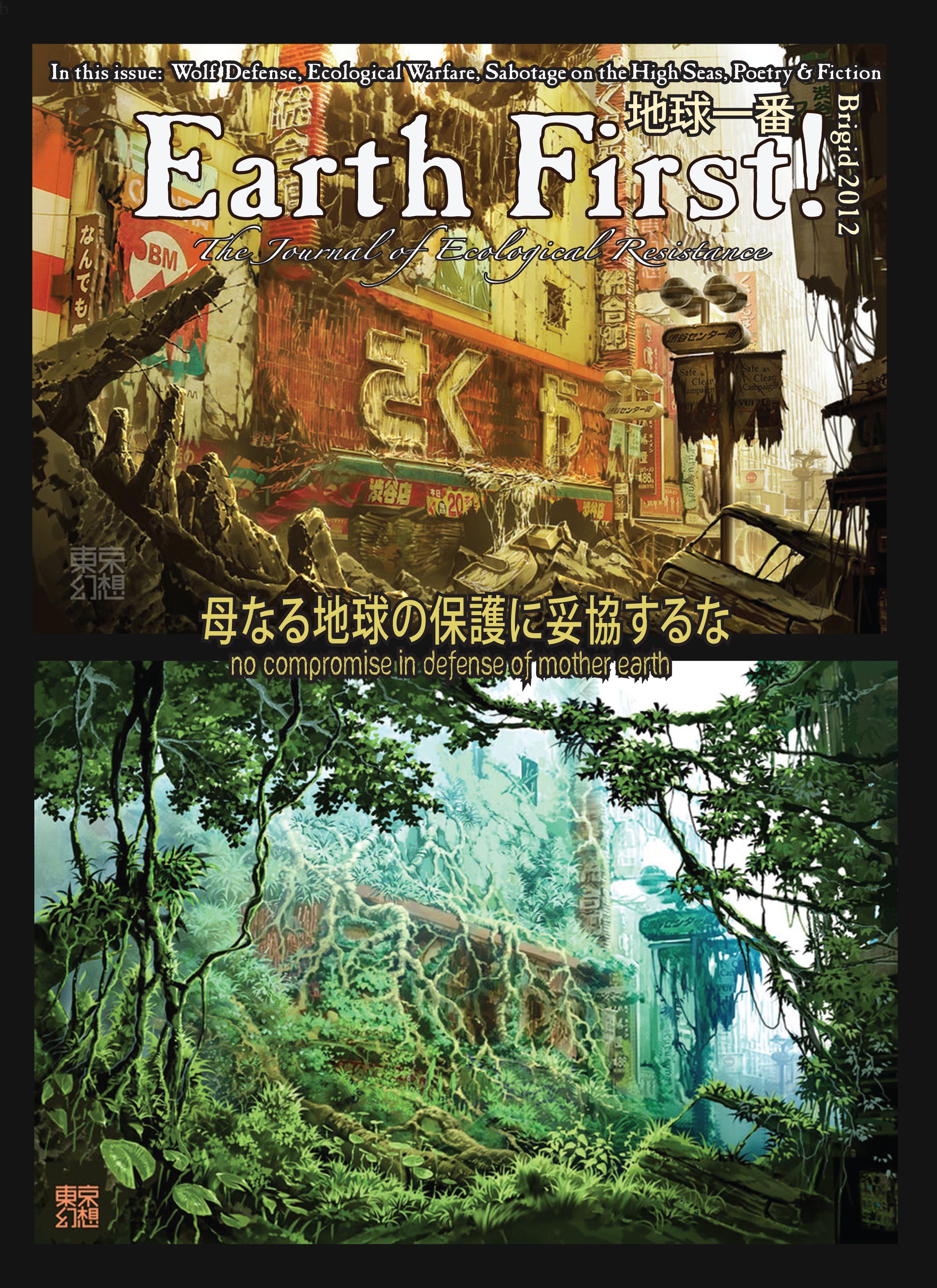 I have been interested in where environmental news can be found in our society of endless choices, outside of the internet. When you check-out at the grocery store, you have the choice between six different celebrity gossip magazines, but you most likely will not find the Earth First! Journal on the rack. Nor will you find E the Environmental Magazine, Orion or the Earth Island Journal – three titles on the short list of environmental magazines in print.
 When I visit the mega newsstands the choices of magazines is over-whelming! There are dozens of magazines published monthly about dogs, marijuana, tattoos. There are dozens of magazines about cars, hunting, guns. Endless glamour magazines. If there are any environmental magazines they can be found in the "Lifestyles" section. If environmentalism is a part of your lifestyle, you have very few choices of literature. Mostly you can read Mother Earth News, which is a bit on the light side as far as "environmentalism" goes. Luckily, Orion can usually be found as well, once you dig through magazines that are so strong in numbers you literally have to pull back the layers to reveal what is underneath. 
Print media is not a dying breed. Not anymore than coal-burning power plants or oil rigs are dying out. Sure, one-by-one, we have lost some – Wild Earth, for example, finished it's run in 2004. Wild Earth was a publication that was born out of the split within Earth First! in the US in the late 90's. Dave Forman, left the movement he co-founded and started the Wildlands Project and Wild Earth – a publication that focused more on conservation and science vs. direct action.
The Earth First! Journal is alive and well, though – like every non-profit, independently and collectively-run  project under the sun – we need your support! The EF! Journal has been growing strong since we began work on the two volume anniversary issues in the summer of 2010. While working with the rich content of submissions and printed history of our 30-year-old movement, the Earth First! Journal Collective grew and gave the publication some needed revisions in content. If you have not picked up a copy in awhile, please do! By supporting the EF! Journal through subscribing or purchasing the publication on the newsstands, you are in turn supporting the work that we are also doing on the internet.
The Earth First! Journal is printed on 100% recycled newsprint, and to be honest, it probably uses less resources then the internet! In the last issue of the EF! Journal we published an article about how much energy it takes to power the internet – the facts will probably shock you! You can read the article on our article archive site: www.earthfirstjournal.org, it's called "Eat, Sleep, Click" by Jane Anne Morris. Or, you can order a copy of Brigid 2012 from the webstore on that same site, and read the article while you are unplugged and relaxing in your favorite nature spot. Remember that the beauty of print material is that it doesn't need batteries or a charger to entertain or educate you!
If you enjoy the news posts on the newswire but prefer not to subscribe to the Earth First! Journal, we greatly appreciate your support through donations! The EF! Journal is supported predominantly through subscriptions and donations. Another portion of our income is from the Earth First! Speakers Bureau, Earth First! merchandise sales, tabling and fundraising events and a few ad sales. Here are ways you can support the EF! Journal:
 –          Request that your health food store, newsstand or major bookstore in your area carry the Earth First! Journal.
–          Organize a benefit show in your home town! 
–          Contact us about tabling Earth First! in your town by sending an e-mail to: collective@earthfirstjournal.org and write "Tabling Event" in the subject line.
–          Advertise with us! We have affordable rates and readers across the globe! E-mail: ads@earthfirstjournal.org to receive our ad rates.
–          Buy Earth First! merchandise from our webstore: www.earthfirstjournal.org/store
–          Donate EF! related merchandise or Earth-focused music, books, art to the EF! Journal Collective. We will either post the items on our website for sale or sell them at tabling events across the country
–          Become a Lifetime Subscriber by making a donation of $500 or more to the Earth First! Journal.
–          Invite us to come and speak at your school or town! If you are able to secure an honorarium to cover travel expenses, we will come to your school or town to educate people in your community about: the history of Earth First! and the EF! Journal, discuss movement-related topics, we can also facilitate direct action trainings and climb trainings, we can hold workshops on consensus, layout and design for publications, media outreach for campaign organizing, prisoner support and more!
–          Send us your suggestions! We are a very small collective of people producing the EF! Journal and all related projects (EF! News letter, EF! Newswire, EF! Journal website and the EF! Speakers Bureau) if you would like to volunteer or find out about short-term employment, send us or e-mail at the collective address, we would love to hear from you!
 Thanks for your readership and your support!
–          the Earth First! Journal Collective