Crossposted from forestdefensenow.com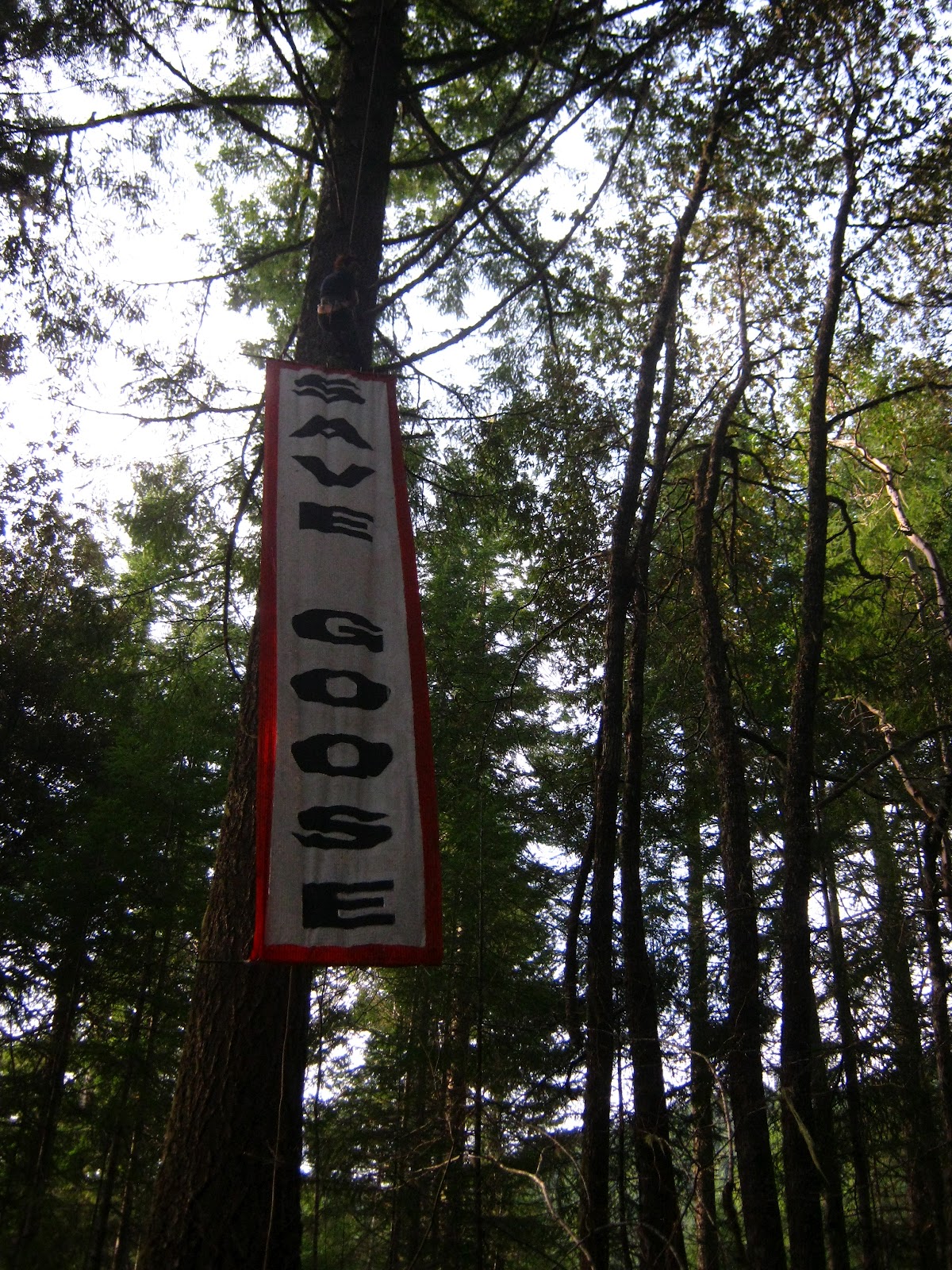 On Sunday April 22, in celebration of "Earth Defense Day" and in solidarity with Occupy the Trees, Cascadia Forest Defenders installed a tree sit in the Goose Project timber sale known as "Golden".
We are occupying the Golden Goose in advance of the scheduled auction on Tuesday April 24th to draw attention to the Forest Service's lack of transparency and reckless commitment to timber quotas. In response to a large community outcry, we are calling for the immediate withdrawal of the proposed sale and a moratorium on all logging operations on public forest in the McKenzie Bridge.