By Vinny Vella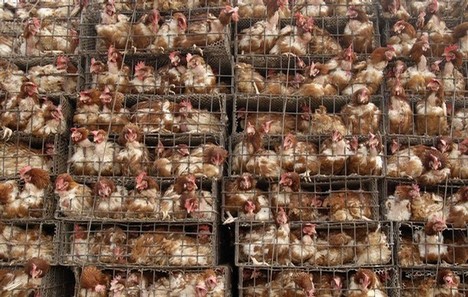 Edward Coffin said yesterday was "bittersweet," even though he ended it $15,000 richer.
The city agreed to pay Coffin, an animal-rights activist, that sum as a settlement. He sued the city last year with the help of the state's branch of the American Civil Liberties Union after he was illegally arrested during a supermarket protest in 2009.
"The money is appreciated, but my ultimate goal was to get better First Amendment training for Philadelphia police officers," he said. "I think I've made some progress, but it's still a major problem."
City police officers are not trained on activists' rights and instead are told to refer problems involving them to the department's Civil Affairs Bureau, according to the complaint filed in the lawsuit.
That wasn't the case with Coffin, who was arrested by Sgt. Dominick Cole in 2009 for handing out pro-vegan fliers outside the Whole Foods Market on South Street near 10th. Cole charged Coffin with handbilling without a permit, an offense that applies only to commercial literature.
When Coffin pointed this out to Cole, he charged him under an ordinance that requires a permit for parades and assemblies. But that ordinance applies to groups of 75 or more, and Coffin was joined by only one other person.
The charges against Coffin later were thrown out, but he was determined to make an example of his situation.
"I felt extremely violated that I was arrested for handing out leaflets, a First Amendment activity," Coffin said. "I was afraid cases like mine would have a chilling effect and convince other protesters that it's not worth it."
Although Coffin's personal battle is over, Paul Messing, one of the attorneys who represented him during the lawsuit, said he would continue to pursue the issue, with additional lawsuits if necessary.
"The problem is not resolved by this settlement," he said. "We will continue to talk to the city about necessary changes in Police Department procedures to ensure that fundamental First Amendment rights are being protected."
Cross-posted from: phillynews.com, January 25, 2012,