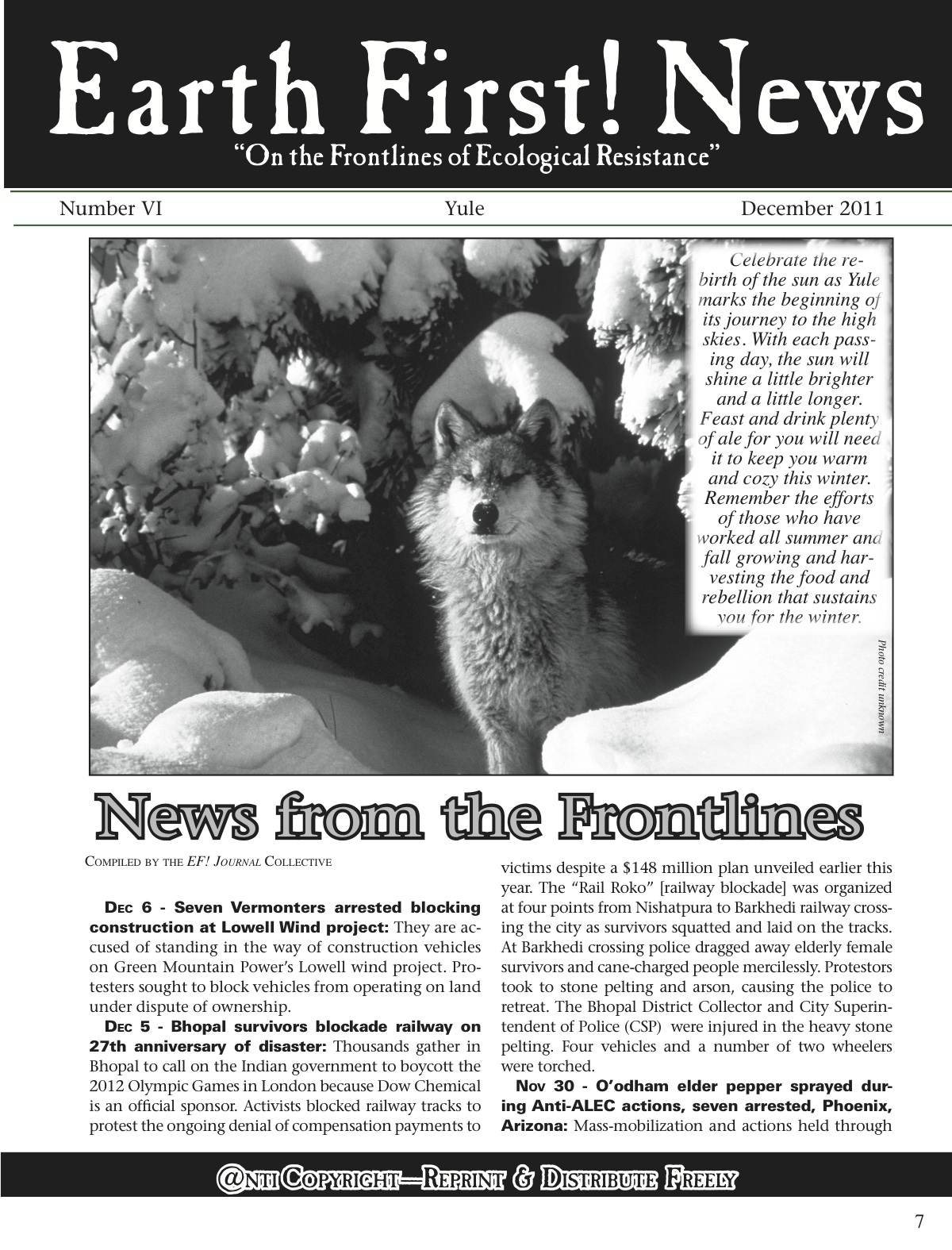 The Yule 2012 edition of Earth First! News (EF!N) is now available as a PDF online for free, decentralized circulation. This EF!N features news stories of eco-action around the world from September thru December, as well as a directory of EF! groups, a calendar of events, and a few quick tips on fucking shit up.

If you copy and distribute this publication, let us know about how many and where they end up.
We can not currently afford to print and mail this project, so we depend on you to help get this out into the world. Perhaps consider printing a stack to drop off at your local Occupy so-and-so event or camp. Thanks.
And keep an eye out for a full EF! Journal coming out in the near future… or as soon as we can afford to print it.
For the wild,
—Earth First! Journal
P.S. You can donate or subscribe here: EarthFirstJournal.org