Everglades Earth First! joins Occupy Palm Beach in March on Worth Avenue tomorrow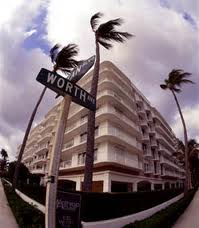 Palm Beach Island's Worth Avenue is home to some of the world's most repulsive rich and elite. The following text is from a flyer that participants in the general assembly of Occupy Palm Beach are circulating to invite participation and explain some of the stores which will be targeted by demonstrators:
"Saturday, December 17th,  Step off at Noon from Worth Ave. and South Ocean Blvd (A1A).
The 1% got bailed out and they are spending that loot on Worth Ave. Let us remind them that their theft has not gone unnoticed! Here are targeted businesses owned by the 1% who are exploiting people, animals, and the environment.
On the 100 Block North
-Gucci: Clothing made in Shenzcen, China in October workers reported egregious sweat-shop like abuse, resulting in miscarriage and urinary tract issues.
-Hugo Boss: The original Hugo Boss was an active member in the Nazi Party and used forced labor to make uniforms for the Hitler Youth and other Nazi party organizations.
-Lacoste: Works with suppliers in China who pollute the Yangtze and Pearl rivers especially with hormone disrupting chemicals. Yangtze is home to thousands of subsistence fishermen, and the potentially extinct Yangtze River Dolphin. 
-Emilio Pucci: Emilio Pucci, while at Reed College, Oregon, was a staunch defender of the fascist regime, and also fought in Mussolini's army.
On the 200 Block North
-Escada: Target of anti-fur groups including the Animal Liberation Front, this pressure lead them to end their use of fur beginning in January 2012.
-Graff: Owns huge diamonds, many from Africa and possible conflict regions.
On the 300 Block South
-Ralph Lauren: Re-touches advertisements of models to make them look thinner, adding to unhealthy beauty standards, and epidemic of disordered eating.
LAST AND LEAST
-The Everglades Club: This infamous club of the super rich, has a long history of excluding Black and Jewish people, even today does not have any members of color. Members pay around 10,000 dollars to join. According to recent reports, the club houses the workers in hot and cramped dorms separated along ethnic lines. Here the 1% schmooze and make deals that affect all of our lives."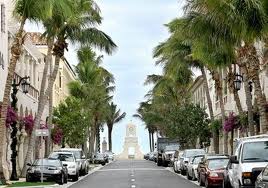 ———————
To join the march, meet at 11am on Olive downtown West Palm Beach, in front of the old City Hall building. Bring a bicycle to ride across the bridge to the meeting point on Worth Avenue and the beach (there will also be caravans to transport people without bikes.) Check out more on Occupy Palm Beach County here.  See today's article about the march in the Palm Beach Daily News.