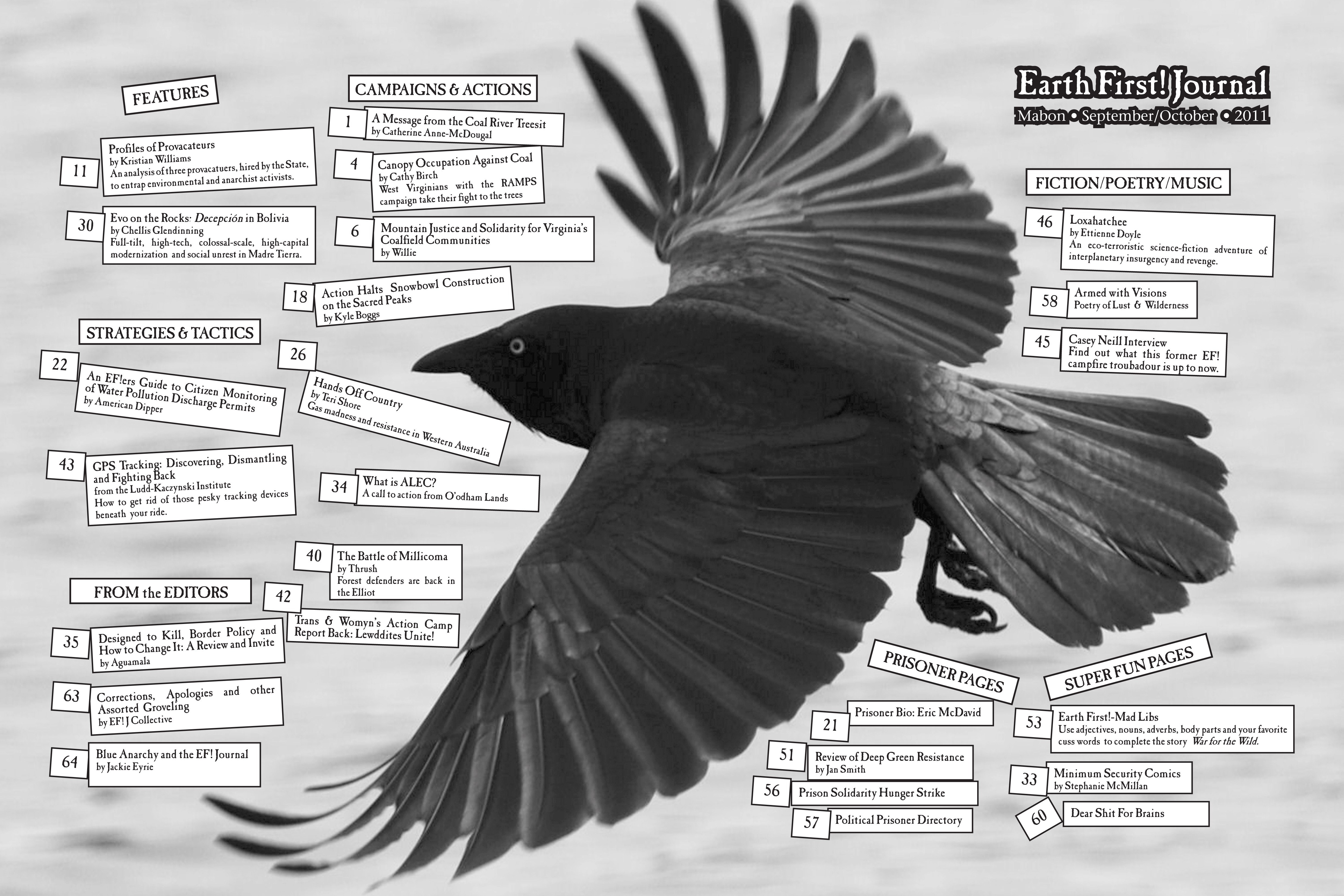 The newest issue of the Earth First! Journal is out and chocked full of radical analysis, campaign updates, fiction, poetry, and art. Below are a few of the articles available here in pdf format to read online. (click the image above to get a closer look at the table of contents)
Click here to subscribe and we'll ship you a print copy out!
To read the newest Earth First! Newsletter "News from the Frontlines" click here.
To read "Loxahatchee" a new piece of eco-terroristic science-fiction click here.
To read "the Battle of Millicoma" about new forest defense campaigns in Cascadia click here.
To read "GPS Tracking" about government surveillance using GPS and how to dismantle it click here.