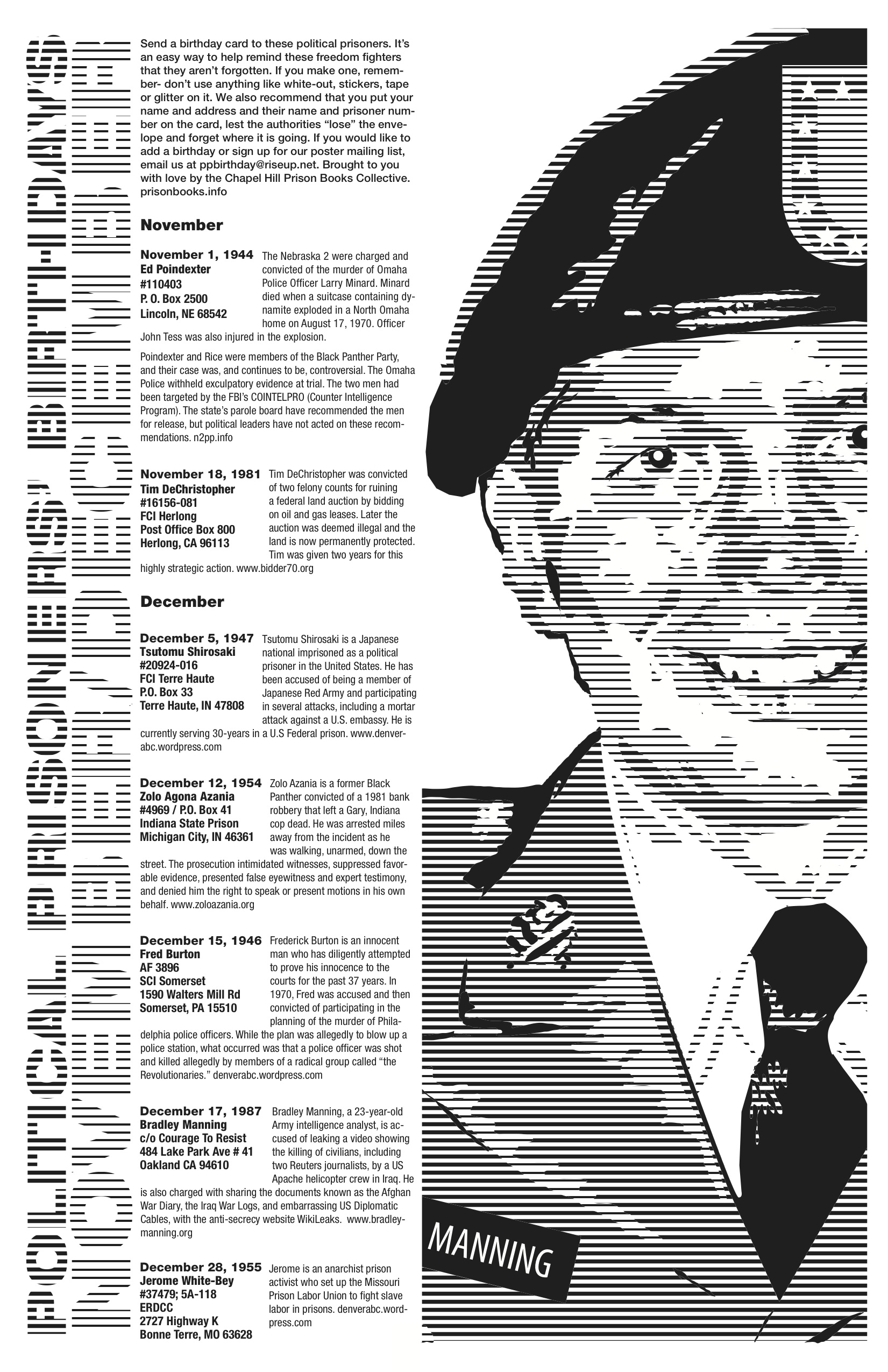 Check out the latest poster for Political Prisoners' Birthdays in November and December, from the folks at Chapel Hill Prison Books Collective. The full poster can be downloaded here for reproduction and distribution.
Take note that there are some new prisoners on the list, including oil & gas auction saboteur (Bidder 70), Tim DeChristopher and anti-war whistleblower Bradley Manning (pictured on the poster). Let them, and the others on this list, know they're not forgotten.
Is there a prisoner letter-writing night in your community yet?