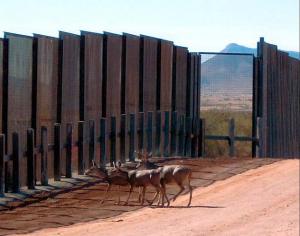 By Jessica Goad, Manager of Research and Outreach, Center for American Progress Action Fund
Republicans on the House Natural Resources Committee passed a bill out of committee yesterday that would waive 36 environmental, health, and tribal laws within 100 miles of U.S. land borders. H.R. 1505, the National Security and Federal Lands Protection Act, would give Customs and Border Protection, an agency under the auspices of the Department of Homeland Security, complete authority to waive these 36 laws if the agency deemed it necessary for border control activities. These laws include the Safe Drinking Water Act, the Clean Air Act, the Superfund Law, and the Clean Water Act.
Continue reading here.