cross-posted from The Hill
by Andrew Restuccia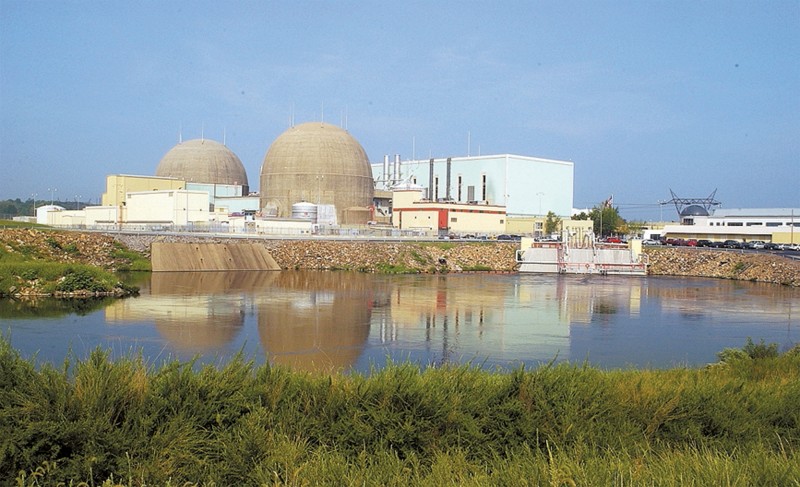 Virginia's largest earthquake in more than a century shook the East Coast on Tuesday and is likely to revive a long-standing debate about the safety of the country's nuclear power plants.
The 5.8 magnitude earthquake caused the shutdown of two nuclear reactors at the North Anna Power Station in Louisa County, Va. The plant, which is located less than 20 miles from the epicenter of the quake, lost offsite power and was running its cooling systems on diesel generators Tuesday.
While there were no reports of damage at the North Anna reactors and plant operator Dominion said the cooling systems were working properly, nuclear opponents quickly pounced on the incident Tuesday.
They say the incident shows that U.S. nuclear reactors are vulnerable to major natural disasters and the Nuclear Regulatory Commission should move quickly to implement a series of sweeping regulatory changes recommended by a federal task force last month.
"The earthquake near the North Anna reactors clearly underscores the need for the rapid implementation of the recommendations of the NRC's Fukushima task force," said Tom Clements, southeastern nuclear campaign coordinator at Friends of the Earth, a group that has long been critical of nuclear power.
"This event affirms that reactors located outside active earthquake zones are also at risk and that increased steps to protect against earthquakes must be implemented at all sites. It is time to push aside industry and NRC foot-dragging and strengthen nuclear reactor safety regulations."
Paul Gunter, director of reactor oversight at the group Beyond Nuclear, echoed Clements sentiments.
"Once again, Mother Nature is warning us that nuclear power is the most brittle of electrical power systems," Gunter said.
The earthquake comes at a sensitive time for the NRC and the nuclear industry, which is dealing with the fallout from the March disaster at Japan's Fukushima Daiichi power plant.
A task force mandated by President Obama in the aftermath of the Japanese disaster said in a report released last month that the NRC should make wide-ranging improvements to the its "existing patchwork of regulatory requirements and other safety initiatives."
Read the rest of the article here.