A march against the American Legislative Exchange Council (ALEC), creators of pro-corporate legislation, took place in New Orleans, last week. Environmentalists, union folks and anarchists took to the streets marching to the Marriott hotel, with some spray paint and smoke bombs livening things up a bit. One person was arrested and charged with the graffiti.
[youtube http://www.youtube.com/watch?v=q69BObnFBNo&hl=en_US&feature=player_embedded&version=3]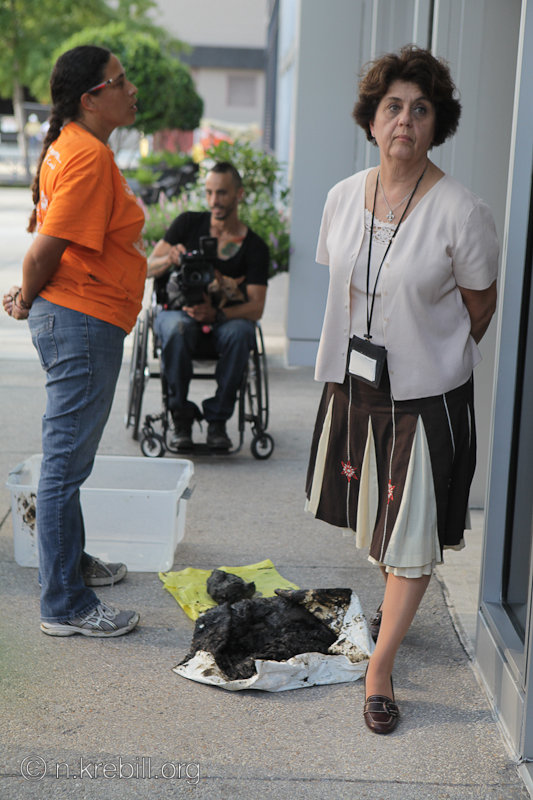 "The day before yesterday, on August 4, 2011, one year after the President of our United States stood on national television and said that 75% of the oil that had spewed into our Gulf was gone, I was booked into the New Orleans Parish Police lock-up with the charge of Criminal Trespassing.
The day before, I had been called by the Louisiana State Police Department to come to a meeting with them to discuss the Non-violent Direct Action Protest that myself and a united group consisting of environmentalists, community organizers, fishermen and clean-up workers, had organized in front of the British Petroleum offices, which are on the 13th and 14th floor of 1250 Poydras in NOLA….
I want you all to know, that we will not stop. We will not stop until our fishermen, our workers, our families, our wildlife, our waters, our region – are made whole again. Because when you love something, when you really do, you will never be silenced in protecting and fighting for it.
There will be further opportunities for those caring souls across the nation to stand with us for justice. Be ready.
You see, THAT is the greatest weapon in our tool box, that is what will win this and so many other battles we have been called to participate in, it's our LOVE that will carry the day.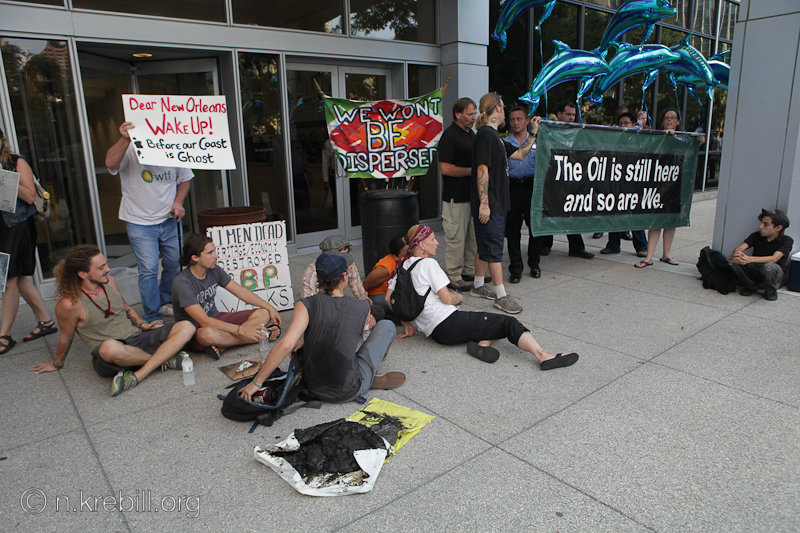 On August 4 we took our first stand. Courage, my friends, this is just a beginning."
Yours truly,
Cherri Foytlin
In other New Orleans news…
New Orleans police who killed two people and wounded more on the Danziger bridge after Hurricane Katrina were found guilty this week. Guilty of "civil rights violations," not murder, even though one of the officers "stomped and kicked" Ronald Madison before he died. Five officers are scheduled to be sentenced on the charges December 14, 2011.