cross posted from infoshop.org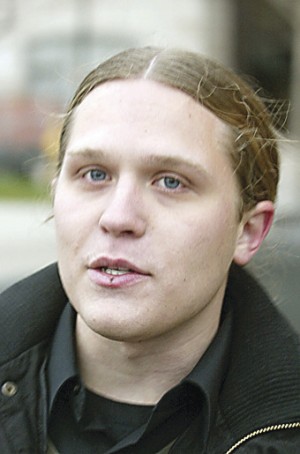 We're excited to let you all know that Scott was released earlier today and is on a bus heading back home to Minneapolis! His prison sentence is now complete and he's excited to be coming home. While he still has a year of supervised release ahead of him, he'll once again be with his family, friends, comrades, and loved ones here in the Twin Cities.
We'd also like to thank all of you for the tremendous amount of support you've shown him and Carrie Feldman from the beginning of this ordeal, when Carrie was subpoenaed to the grand jury in Davenport, IA in late 2009. Since then, you've supported both Carrie and Scott while they were in jail or prison, helped us raise the much-needed funds for their legal defenses, helped spread the word about their cases and other Green Scare cases, and shown the power of our solidarity in the face of state repression.
Scott no longer needs the same kinds of support he needed while he was in prison, but there are plenty of other political prisoners and prisoners of war who need our support. We encourage everyone to reach out to other prisoners to help them through their ordeals. If you're around the Twin Cities this weekend, we also invite you to a welcome-home gathering for Scott:
* When: Sunday, Aug. 31st, 2pm-??
* Where: Lake Calhoun, south beach
* What: Swimming, potluck, fun!
If you're not in the area and would like to send Scott some letters of support for his transition back home, you can send them to:
Scott DeMuth
c/o Coldsnap Legal Collective
P.O. Box 50514
Mpls, MN 55405
With love and solidarity,
the Scott and Carrie Support Committe (SCSC)
http://davenportgrandjury.wordpress.com