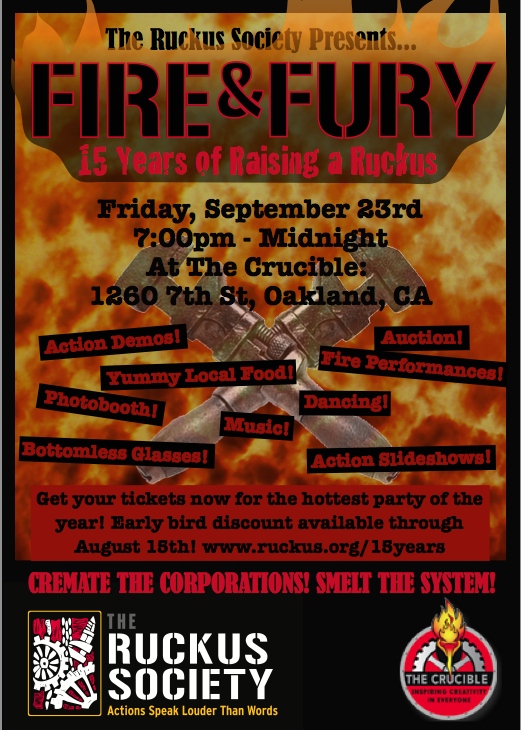 Cremate the corporations! Smelt the System!
Friday, September 23 at 7:00pm – September 24 at 12:00am
For the last 15 years, The Ruckus Society has been a premiere source of tools, training, and strategy for creative and effective action. "We're in it to win it, and direct action gets the goods!"
After all these years, Ruckus's fire is still burning strong… Join us September 23rd to celebrate the past and help light the fire for the next 15 years!
EF! Newswire Editor's note: We hope all the Earth First!ers out there who remember Ruckus Society's roots in EF! culture will show up and offer some tough love to our allies out there in the fancier offices. You're halfway there friends. Let us know when you get through the teens… No Compromise!