Click here to see a PDF of the full Table of Contents for Beltane 2011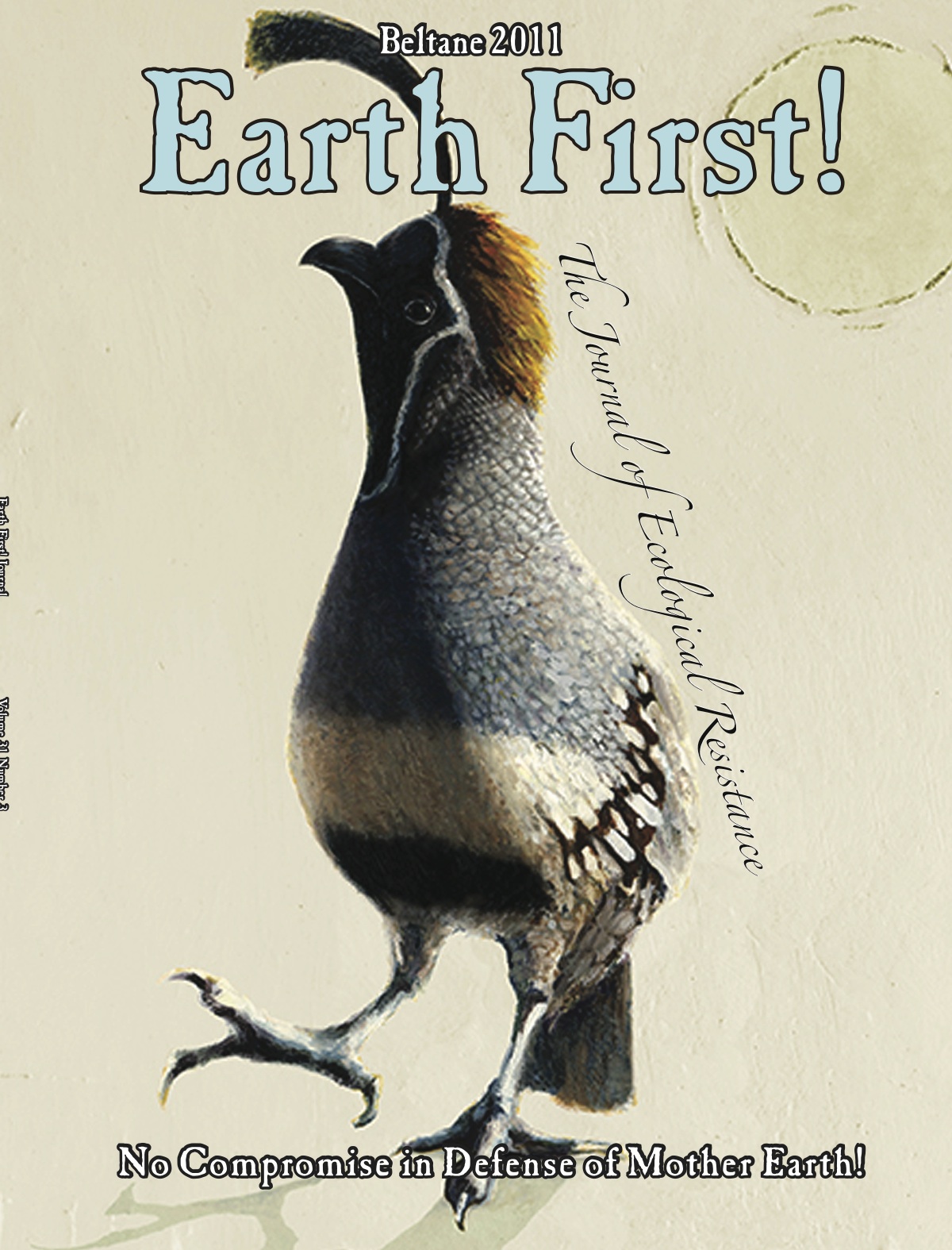 The Beltane 2011 issue of Earth First! Journal is now available.
Order a copy online, or contact the EF! Journal collective to find out how you can become a distributor.
Articles on eco-sabotage, tree sits in Tazmania, reports from the EF! Organizers & Winter Rendezvous in Florida, Futurists and the Alberta tar sands, Iraqi wetlands recovery, jaguar conservation in the Borderlands, Gulf oil disaster revisited, the EF! J tries animistic realism… PLUS crossword puzzle, horoscopes, comics!
Check out EarthFirstJournal.org or call 561-249-2071