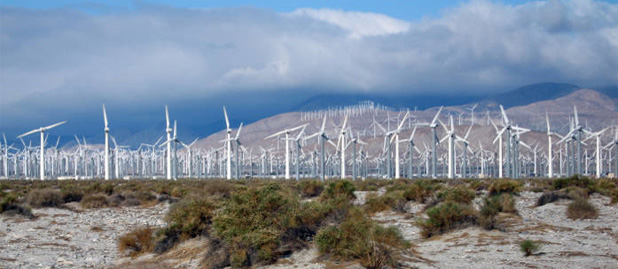 Washington, DC—American Bird Conservancy (ABC), a leading bird conservation organization in the US, raised concerns this week about new draft Department of the Interior (DOI) guidelines for wind development that appear to have been overly influenced by energy industry lawyers and lobbyists. The new draft reverses agency protection recommendations for many bird species and adds unrealistic deadlines that would lead to "rubber-stamping" of wind projects. ABC expects millions of migratory birds to be harmed by poorly-planned wind energy as a result.
From the website the the American Bird Conservancy: "Birds can die in collisions with the turbine blades (up to 14 birds per megawatt per year in the U.S., with a median rate of around 2.2 birds/MW/Yr according to industry estimates), towers, power lines, or related structures, and can also be impacted through habitat destruction from the siting of turbines, power lines, and access roads. Some birds, such as sage-grouse are particularly sensitive to the presence of turbines, and can be scared away from their breeding grounds several miles away from a wind farm."
The publication date for the final version of the guidelines has not yet been announced. Concerned citizens have until August 4, 2011 to comment on the current guidelines. Comments can be sent to windenergy@fws.gov.